Sony is giving the content creation world a reason to get excited with the release of their newest lens, the FE 50MM F1.4 GM. This premium 50mm prime lens is packed into a remarkably lightweight design, expanding Sony's offerings with its top-of-the-line features. With impressive specs and extraordinary resolution, this lens is perfect for all kinds of photography and videography, including portraiture, landscape, travel, and weddings.
Exceptional Clarity and Dreamy Bokeh in Every Shot
Sony's G Master series has been well-regarded among photographers for its optical design and outstanding image quality. The FE 50MM F1.4 GM is no exception, with spherical aberration control that contributes to beautiful bokeh. The lens offers naturally rendered bokeh with an 11-blade circular aperture and sharp realism throughout the maximum aperture range. The creamy bokeh at F1.4 is perfect for various shooting scenarios, including making portrait subjects stand out.
In addition, the FE 50MM F1.4 GM is packed with two XA (extreme aspherical) elements that effectively correct field curvature and most types of aberration. This lens is also designed with one ED (extra-low dispersion) glass element that suppresses chromatic aberration to maintain clear and sharp images without colour bleeding. The design combination of the XA and ED elements helps achieve high resolution throughout the entire frame. Sony's original Nano AR Coating II on the lens suppresses reflections even in a backlit scene.
Pocket-Sized Powerhouse for On-the-Go Creatives
Despite its advanced optical design, Sony's FE 50MM F1.4 GM has an impressively compact and lightweight design. Weighing only 516 grams, this lens is 33% lighter and 15% less in volume than conventional models with the same specifications. This compact size, paired with a Sony camera body, makes the FE 50MM F1.4 GM extremely versatile in still and video shooting situations. It's the perfect choice for everything from portraits, landscapes, weddings, and travel, and the compact size also makes it ideal for gimbal and drone operation.
Lightning-Fast and Pinpoint Accurate Autofocus
The FE 50MM F1.4 GM's autofocus is fast and precise, making it an ideal choice for reliable content creation. The autofocus is as much as 1.9x faster than conventional models with the same specifications. The lens's focus group is driven by Sony's high-thrust XD linear motors and incorporates an advanced control algorithm for a smooth, responsive focus drive. When paired with the latest Sony's Alpha cameras, this lens can quickly acquire focus and track subjects, even when using the shallow depth of field available at F1.4.
The FE 50MM F1.4 GM features the latest lens technology to reduce focus breathing and capture the highest quality images. The XD linear motors and control algorithm optimizes the response to control signals so that focusing is precise and the vibration is minimized for refined, quiet AF operation. This is highly advantageous when shooting movies, allowing movie subjects to be smoothly captured and tracked even when shooting at 120 fps or other high frame rates.
User-Friendly Design with Exceptional Durability
As a photographer or videographer, you want your equipment to work with you, not against you. The Sony FE 50MM F1.4 GM lens takes this idea to heart, delivering intuitive operability and outstanding reliability.
The lens is designed with workflow efficiency in mind, providing a linear response MF to make focusing a breeze manually. The focus ring responds directly and repeatably to subtle control, making getting the shot you want easier.
But Sony didn't stop there. They also added an iris lock switch, a feature never offered on a Sony prime lens. This allows you to lock in the aperture setting so you don't accidentally change it while shooting.
The FE 50MM F1.4 GM also has a 67 mm thread mount, making it interchangeable with other G Master lenses like the FE 24mm F1.4 G Master and FE 35mm F1.4 G Master. This means you can easily switch between lenses without worrying about compatibility issues.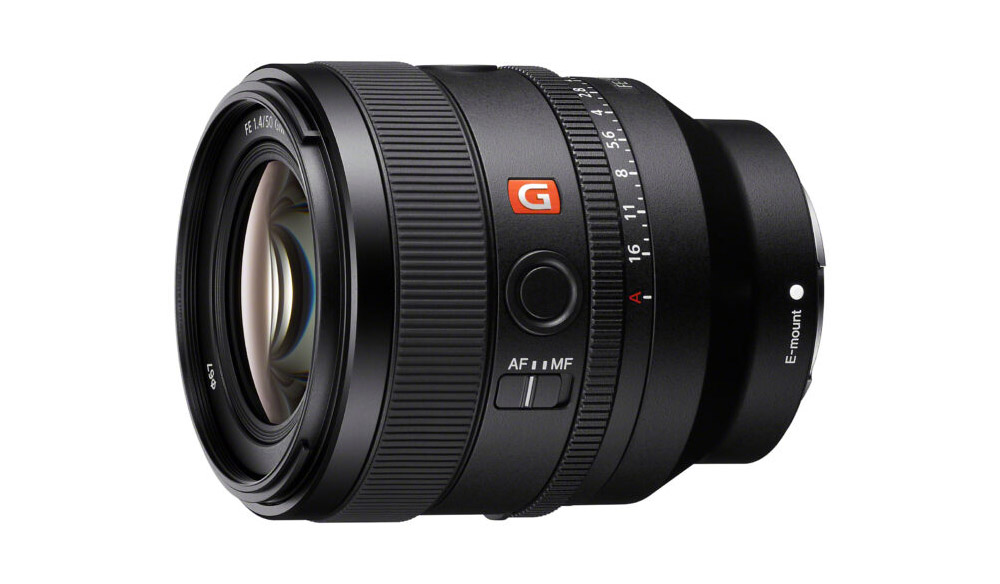 The focus hold buttons and focus mode switch add to the lens's versatility. You can customize the focus hold buttons to perform several other functions from the camera's menus. The focus mode switch makes it possible to switch between autofocus and manual focus on the fly, allowing you to quickly adapt to changing shooting conditions.
One of the most significant challenges for any photographer or videographer is shooting in challenging environments. This is where the FE 50MM F1.4 GM truly shines. The front lens element features a fluorine coating that repels fingerprints, dust, water, oil, and other contaminants. The dust and moisture-resistant design also ensures you can confidently use the lens in almost any shooting environment.
Overall, the FE 50MM F1.4 GM is an exceptional lens that prioritizes the needs of photographers and videographers. Its intuitive operability and outstanding reliability make it an ideal choice for content creators who want a lens that works with them, not against them.
The lens will be released in March 2023 and available at various Sony-authorized dealers for an estimated retail price of €1,700 EUROS.
All images via Sony
---
For more on Sony tech, check out the links below.