Finding a good quality budget zoom lens can be challenging for filmmakers and photographers, especially those who are just starting or have limited resources. Despite the abundance of options available in the market, it takes time to strike the perfect balance between affordability and quality.
With so many factors to consider, such as focal length, aperture, image stabilization, and more, choosing the right lens for your needs can quickly become overwhelming. However, with some research and a clear understanding of what you need, it is possible to find a budget zoom lens that delivers excellent results and meets your needs. Today, I want to save you the time to research and introduce you to the FE 20-70mm F4 G—Sony's latest lens that's ready to take your photography and videography to the next level!
---
The Sony FE 20-70mm F4 G
With its ultra-wide zoom range of 20-70mm and a constant F4 aperture, this compact and lightweight lens is perfect for a wide range of content creation. Whether you're vlogging, producing movies, or capturing portraits and landscapes, the FE 20-70mm F4 G has got you covered.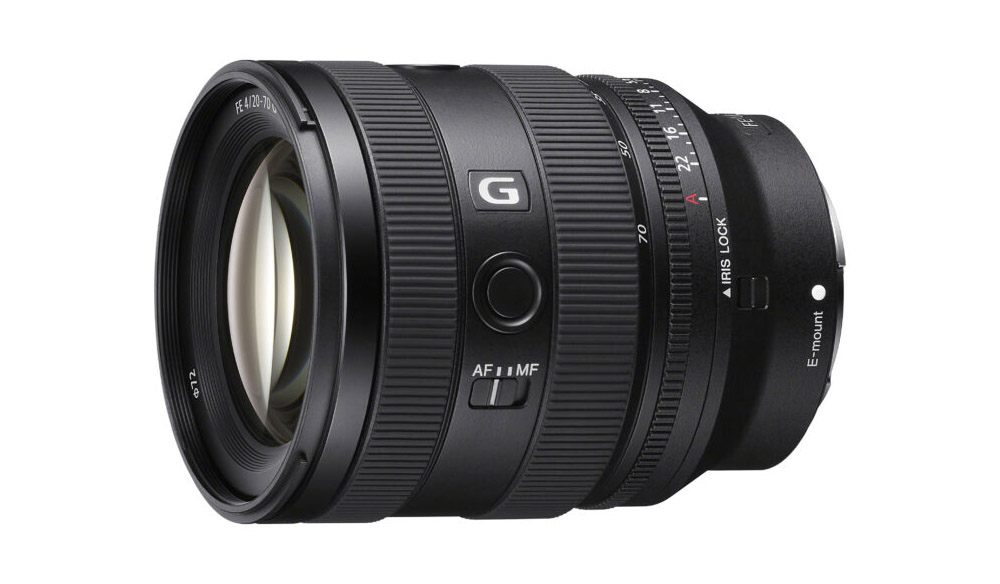 And the best part? This lens is packed with top-notch features that make it a standout addition to Sony's E-mount lens lineup. With outstanding image quality, lightning-fast autofocus, and an intelligent design for maximum mobility and operability, this lens is a true game-changer in the standard zoom category.
"The standard zoom category just got a major upgrade," said Yann Salmon Legagneur, Director of Product Marketing, Digital Imaging, Sony Europe. "With its versatile zoom range, sophisticated imagery, and high-level operability, the FE 20-70mm F4 G is the perfect lens for still and video creators alike."
Compact and Lightweight with Ultra-Wide 20-70mm Zoom
The FE 20-70mm F4 G boasts an ultra-wide 20-70mm zoom range in a compact and lightweight lens, thanks to Sony's latest lens design and XD (extreme dynamic) Linear Motors technology. With an aspect ratio of 16:9 or 2.35:1, it allows you to maintain a wide angle of view even when shooting video.
This lens features two AA (advanced aspherical) elements, one aspherical element, three ED (Extra-low Dispersion) glass elements, and one ED aspherical element, offering high optical performance across the whole zoom range. It also has optimised coatings for high flare and ghost resistance, leading to extraordinary contrast and clarity
---
Outstanding Autofocus Performance
Two XD Linear Motors drive the lens's focus group for fast, quiet, and low-vibration focus drive. With improved tracking performance compared to previous models, it can track fast-moving subjects with consistent reliability and precision, making it perfect for continuous stills or high-frame-rate video shooting.
---
Designed for Refined Imagery
The FE 20-70mm F4 G is designed for quiet operation with advanced XD linear motors and a newly developed aperture unit. It also features focus and axial shift reduction for high-quality image capture and Active Mode image stabilisation for smooth handheld footage. Linear Response MF and an independent aperture ring offer direct and intuitive control.
---
High-level Operability and Reliability
The FE 20-70mm F4 G has independent focus, zoom, and aperture control for high-level operability and reliability in any environment. With a minimum focusing distance of 0.3 meters at the wide end and 0.25 meters at the telephoto end, it is easy to manoeuvre around subjects for the perfect shot. All of these features make the FE 20-70mm F4 G a versatile and sophisticated lens for both still and video creators.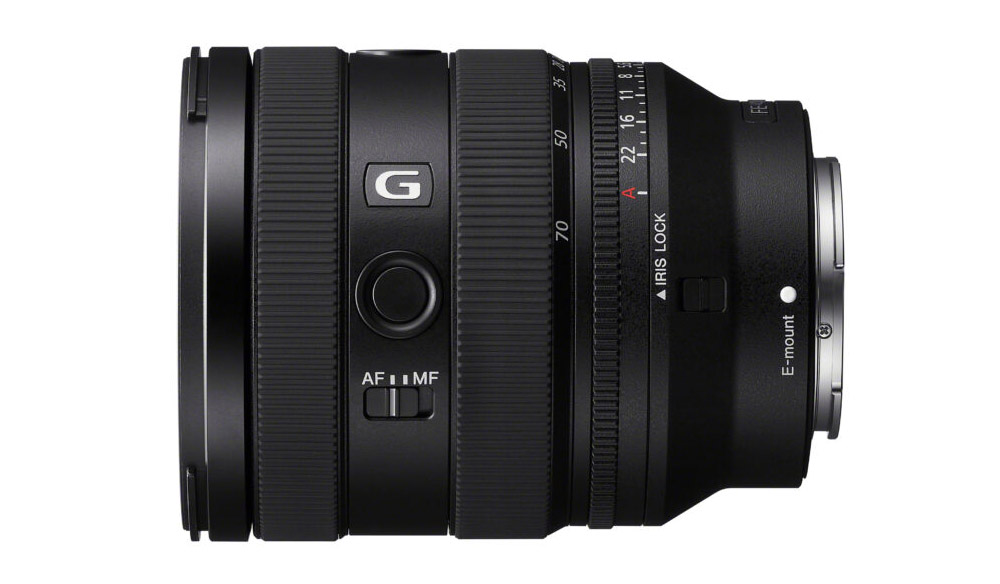 In conclusion, the FE 20-70mm F4 G is a lens that's not afraid to shake things up and redefine what a standard zoom lens can be. So why settle for ordinary when you can have extraordinary?
The new FE 20-70mm F4 G is available now at Sony's authorised dealers and retails for around 1600 Euros.
---
For more on lenses, check out these articles: