Attention all photography and videography enthusiasts! Canon has a new surprise for you, and it's a doozy. Say hello to the EOS R8, a full-frame mirrorless camera that packs a punch with its technology inherited from the feature-rich EOS R6 Mark II. This little powerhouse is designed to bring your creativity to life and has everything you need to take your passion to the next level.
Canon EOS R8 Information
Get ready to experience full-frame quality in a compact and lightweight body. Priced at $1,499/£1,699, The EOS R8 is packed with a 24.2 megapixel full-frame CMOS sensor that delivers sharp, vibrant images that are second to none. With its fast read-out speed, low noise, high ISO, this camera is perfect for capturing portraits, events, and landscapes, even in dimly lit environments. And let's remember the improved dynamic range, which enables you to produce bold, eye-catching images with deeper, richer colours.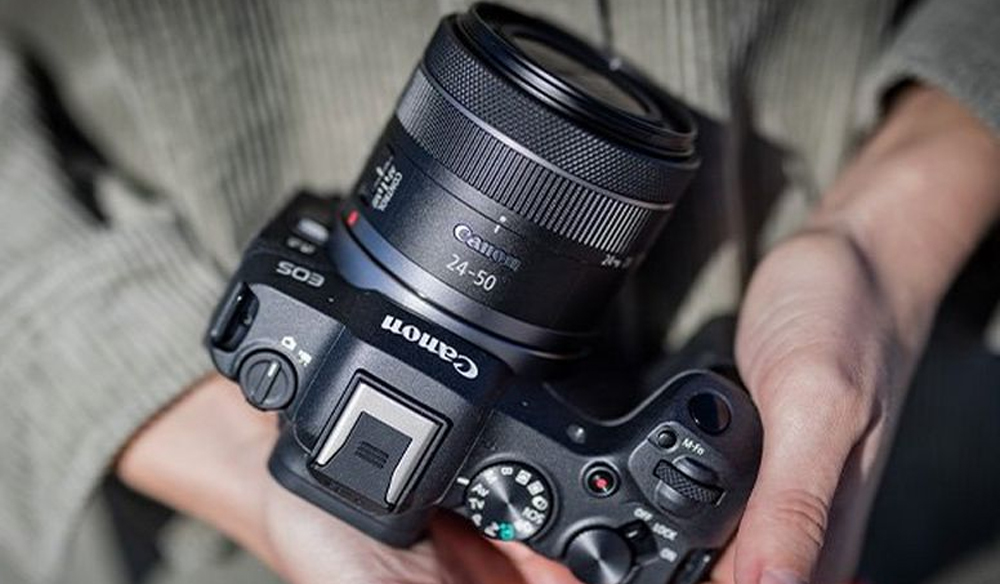 Weighing just 461g, the EOS R8 is Canon's lightest full-frame EOS R System camera so far, making it the ideal choice for those on the go. The camera is 132.5 x 86.1 x 70mm, which makes it the perfect size to take with you wherever you go. It's also packed with professional-level features that are sure to impress, such as its high-resolution 2.36m dot EVF, which works at up to 120fps, and its UHS-II SD card support. The intuitive interface makes it a breeze to use, and the mode dial features 12 modes for still and video shooting, plus a dedicated switch for moving between photo and movie capture.
Canon EOS R8 Video Information
The camera records full-width 4K 60p footage that is oversampled from 6K sensor data for sharp, detailed video content. It also supports 180fps Full HD recording for slow-motion videos. Whether you're an experienced videographer or starting, the EOS R8 has everything you need to upskill. It supports Canon Log 3 at 10-bit YCbCr 4:2:2 H.265 internal recording, which offers greater dynamic range and more flexibility for post-production.
Focusing is a breeze with the EOS R8's Dual Pixel CMOS AF II, which focuses in as little as 0.03 seconds, even at 40fps with the electronic shutter. The camera's low-light shooting performance extends to -6.5 EV, making it perfect for capturing images and videos in any environment. The intelligent system detects and tracks a wide range of subjects, including animals, vehicles, and people, offering head, face, and eye detection for precision focus. You can even select which eye to prioritize for greater control!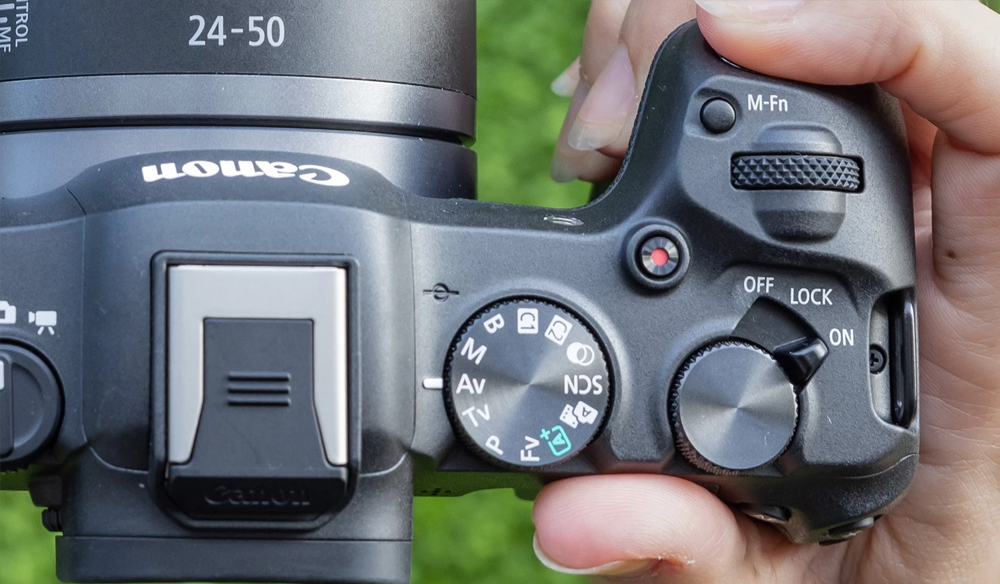 The Canon RF 24-50mm F4.5-6.3 IS STM
As with most new model releases, Canon has also dropped a new lens into the RF line.
Priced at $299/£379 the RF 24-50mm F4.5-6.3 IS STM lens is a compact and lightweight option for improving their photography and videography skills. With a 2x zoom range, 24-50mm focal length, and advanced image stabilization, this lens is perfect for shooting portraits, interiors, or even travelling.
The fast and quiet STM focusing motor and the customizable lens control ring allow for smooth and professional-quality video and stills. With the RF mount and compatibility with EOS R series cameras, this lens offers a range of in-camera image enhancement features.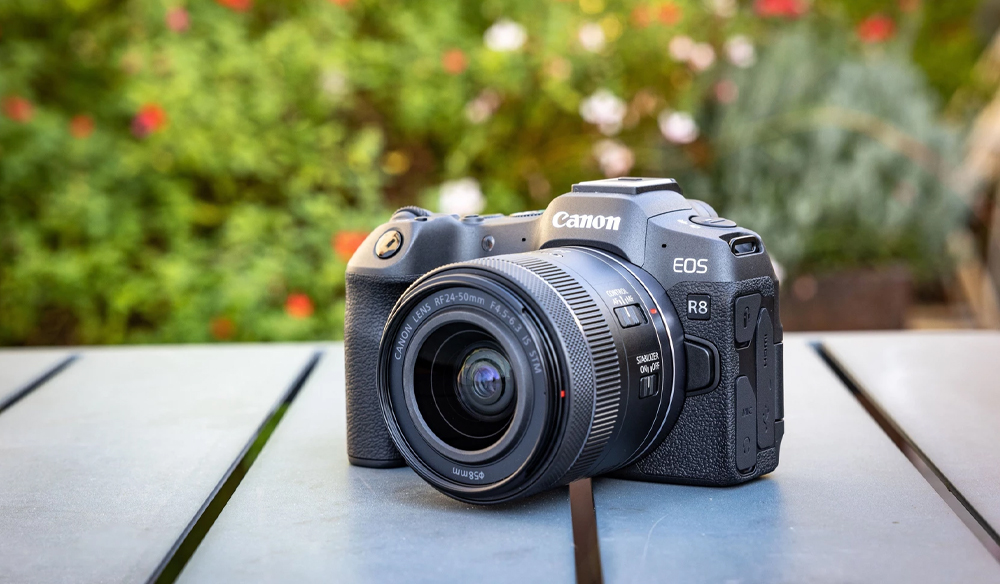 The RF 24-50mm F4.5-6.3 IS STM lens boasts a 2x standard zoom range starting from 24mm, up to 4.5 stops of optical image stabilization, and can reach up to 7 stops with coordinated control of OIS and IBIS. The leadscrew-type STM provides smooth movie autofocus, and the compact and lightweight design makes it easy to use on the go.
EOS R8 key features
• Full frame 24.2 megapixel CMOS sensor
• Full width 6K oversampled 4K 60p video recording and 180fps Full HD recording
• High resolution 2.36 million dot EVF runs at up to 120fps maximum refresh rate
• Intelligent subject detection for animals, vehicles and people
• Wi-Fi and Bluetooth for always-on connection
RF 24-50mm F4.5-6.3 IS STM key features
• 2x standard zoom lens covering a wide-angle field starting from 24mm
• Optical Image stabilisation up to 4.5 stops
• Up to 7-stops with Coordinated control of OIS x IBIS
• Leadscrew-type STM for smooth movie AF
• Compact and lightweight, easy-to-use design
Who is The Canon R8 For?
The Canon R8 is a solid camera for photographers moving up from entry-level cameras to more advanced models like the EOS R6 Mark II, but don't have the means for such investment. It offers excellent features from the R6 Mark II in an affordable, compact, and user-friendly body. Although some compromises were made to keep the price low, the target demographic will be happy with the tradeoff for a high-performance camera without all the extra features.
I wouldn't say this is a camera aimed toward video shooters. While it does have C-log 3, it lacks image stabilization which isn't going to bode well for such a light body.
The R8 is also a great secondary camera for pros or a primary camera for wedding and event photographers. Canon's budget-friendly RF lenses will make the R8 even more popular. However, third-party options are limited due to Canon not licensing its RF mount. The R8 is a stripped-down R6 Mark II but still offers desirable features, making it an excellent travel camera that is both portable and capable of capturing great images.
Both products are set to release in the coming months.
All images via Canon
---
For more on cameras, check out these articles: