The Blackmagic Pocket Cinema Camera 4k has steadily been making its way into the hands of eager users, but like buying a professional cinema camera, you quickly realize that the brain was only the first of many purchases. The Pocket 4k is only a modest £1,150 and there's no wrong in using the camera straight from the box, that's all I used in my test video, however, it's not very practical.
In the video below, you can find all the accessories and tools that you will need to get the camera ready to film. As a side note, we're not going to go wild and look at kitting the camera up as if it were a RED on a feature film, but just more practical in the field. So, you can handle the camera more comfortable, film for longer, and so forth.
Haven't got time for the video? Here's a transcript of the tutorial with the linked products.
The Optics
The Pocket 4k, unlike photography cameras but like a typical cinema camera, doesn't ship with a lens in the box. If this is your first purchase, you're going to need to buy a lens. The Lumix 12-35mm F2.8 has become a favorite due to the native Micro Four Thirds mount, the favorable aperture size, because of built in-lens stabilization.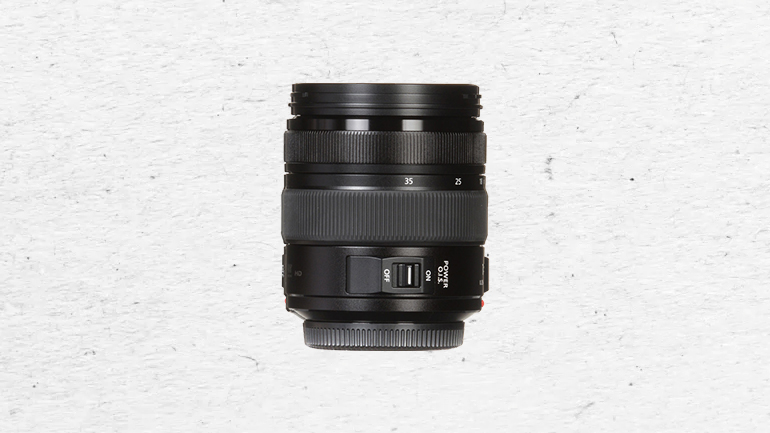 You can pick this up for £650.
If you're transitioning from another camera and already have your lenses, but they are EF lenses, you'll need a mount adapter.
There is currently a budget speed booster on the market for £150, but as noted in my review for PremiumBeat.com, it doesn't have the best quality, and therefore you would need to acquire the Metabones EF to Micro Four Thirds at £575
Memory
If shooting at 4k 5:1 RAW, the media will be captured at roughly a size of 100mbs a second, which reels in just under a GB every 10 seconds. Not only are you going need to a dependable card that can write the data, but one that can house the sheer quantity of GBs. Depending on the size, say 256gb, you can acquire a CFast 2.0 card for around £280. However, many dislike the price point of Cfast cards when SSds are cheaper and house my storage.
The Samsung 500gb has become a favorite among Pocket 4k users, and it retails at just £89, but of course, you will require rigging fixtures to mount it to the camera. We'll cover that in a moment.
Rigging
A camera cage for £80. A cage will not only better protect the camera, but it also allows for you to mount various accessories, as the top mount on the Pocket 4k should only be used for light fixtures such as a small light like the Amaran or a RodeVideo Mic.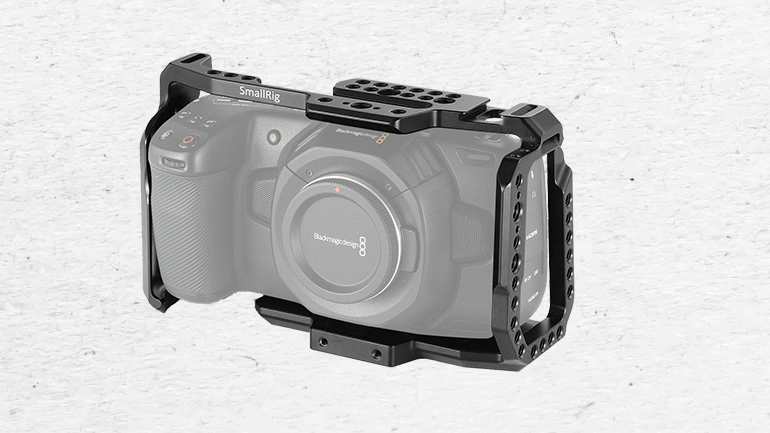 Additionally, the camera will become harder to grip with the cage, so we need to add handles, but this is a requirement regardless, as it allows for easy pickup and a better point of contact when handheld shooting
Top handle £30
Side handle £15
If you opted for the SSD memory, you'd also need an SSD mount which comes in at £25.00
I also want to recommend the Matte Brotech screen protector as since I applied it to the camera, I don't think I've had to wipe off a single fingerprint. That comes in at £5.
Power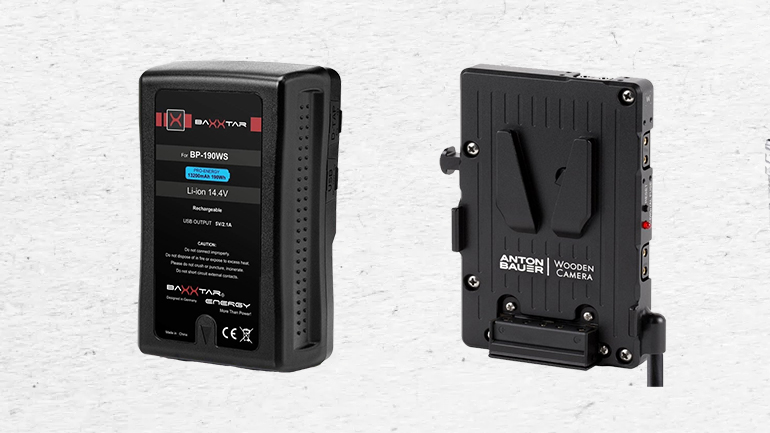 The battery life on the Pocket 4k isn't great, but thankfully the LP-E6 isn't an expensive power resource. I would say you need at least 4, that means you need to acquire another three at £54 each. Alternatively, you could purchase x4 third party batteries for just £42. However, there is a recorded drop in recording length and overall battery life. Alternatively, you could also look at using a v-mount battery which will provide longer recording length. Two of these would cost around £300. However, you will then need a V-mount adapter from WoodenCamera at £220, and of course, we need to revert to our rigging section to add an extra £200s worth of rails and clamps so you can assemble your v-mount.
So by opting for a v-mount setup may set you back an extra £700.
---
These are the core components that you're going to need to get the camera rolling. Of course, this doesn't even consider the likes of an ND filter, an actual shoulder rig setup, or a gimbal. In fact, with that. The pocket 4k doesn't sit flush on the Ronin-M. You have to pull the camera back in the mount, and if you have a small lens, the balance will be entirely off resulting in need of purchasing a counterweight system which cost me an extra £175. Likewise, if you're shooting for five days at 500gbs a day, you're going to need an excessive amount of offline storage. With the camera and the cheapest options available, the ballpark total would be around £2250, which is near enough double. Following the more efficient but expensive route, you would be nearing £2900.
So when we compare these numbers to something even like the Ursa Mini G2, I know they have different specs different tool and all that, we can still see that kitting out the pocket 4k is relatively cheaper than even a primary entry point of a pro cinema camera. I think it would be fair to say that to get the camera fully functional you would double the cost of the camera. But remember you can always pick these items up off the resale market for a lot cheaper.
Products mentioned;