Christmas is just around the corner, and as always at this time of the year, the people of the western world start to lose their collective minds. Buying for an aspiring filmmaker is an adventure in itself. Many of us have dream pieces of equipment that we would love to own, but the retail price of a RED Raven is likely not what your Aunt thought when she asked: "What do you want for Christmas?"
Whether you are buying for your wife, who dreams of becoming the next Fran Walsh, or for your boyfriend, who aspires to be as great as Roger Deakins. We've compiled a list of the best practical and novelty gifts you can get a filmmaker this year. We understand that buying a $5000 camera isn't feasible in most cases, and as this site is geared towards those who are on ground level, we've made sure that 99% of the items listed below are in the acceptable price range of up to $200/£160.
You can click straight to through to the item to purchase from Amazon through the provided US, UK  store links.*
Gifts for Writers
The Microsoft Natural Ergo Keyboard $33.99/£32.99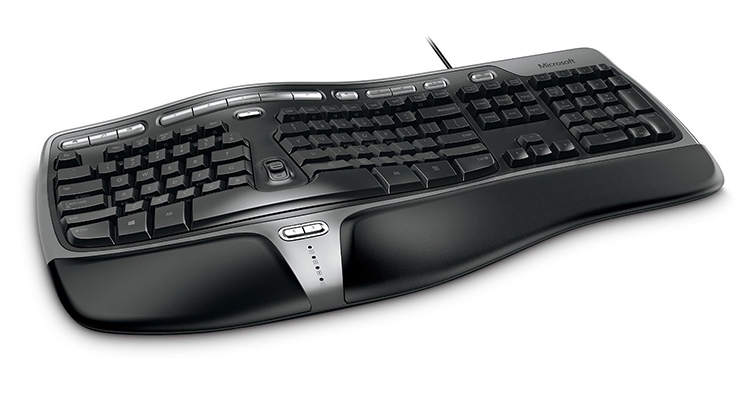 Upon first glance, the keyboard looks like something you would find in the cockpit of the Millennium Falcon, but don't let the appearance of the keyboard deter you. The split keyset ergonomic design encourages natural wrist and arm alignment so you can work without discomfort. Perfect for writers who spend hours upon hours at their computer writing the next big YouTube hit.
US
/UK
The Hero With a Thousand Faces $12.40/£15.90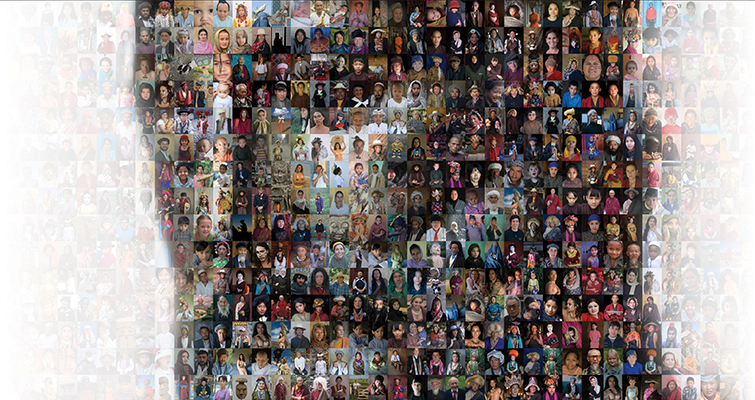 The Hero with a Thousand Faces is one of those books, a book that all writers must have in their home library. In this book, author Joseph Campbell outlines the Hero's Journey, a universal motif of adventure and transformation that runs through virtually all of the world's mythic traditions. He also explores the Cosmogonic Cycle, the mythic pattern of world creation and destruction. The book has also profoundly influenced creative artists—including authors, songwriters, game designers, and filmmakers—and continues to inspire all those interested in the inherent human need to tell stories.

US
/UK
Back Support $21.99/£10.99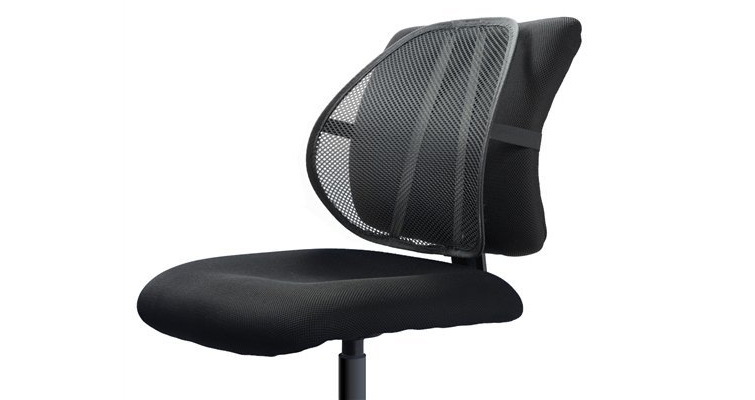 Writers along with editors spend a lot of time in their chairs, and after a prolonged period, one can start to receive back ache. These sit right cushions help support and position the spine the correct place to help relieve back pain. However, these pads are not going to make yourself or your loved one invulnerable to back pain. It would still be wise to have a frequent walk around the house or a walk to the park at lunch to keep the muscles healthy.
US/UK
Gifts for Cinematographers
Memory Card PeliCase $27.95/£25.92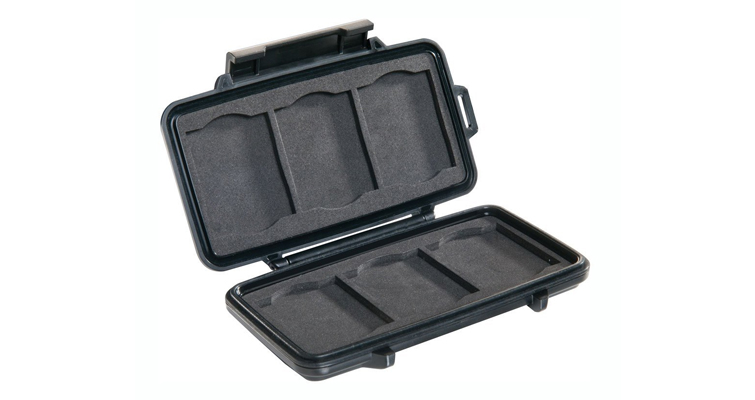 Memory cards are pretty durable components; most will survive a heavy beating. In my second year of film school, the technician took a memory card that the cameras were using, launched it at the ceiling and then let the memory card crash into the floor. All to demonstrate how durable it was. However, as indie filmmakers, it would be best to avoid doing such thing. The majority of high-end DSLR's use CF (Compact Flash) cards as their writeable memory source. Although they usually come with a plastic case, you can add extra protection with these mini pelican cases. They hold up to six cards, are waterproof and shock resistant.
US/UK
20inch Ezybalance Grey Card $45.70/£30.99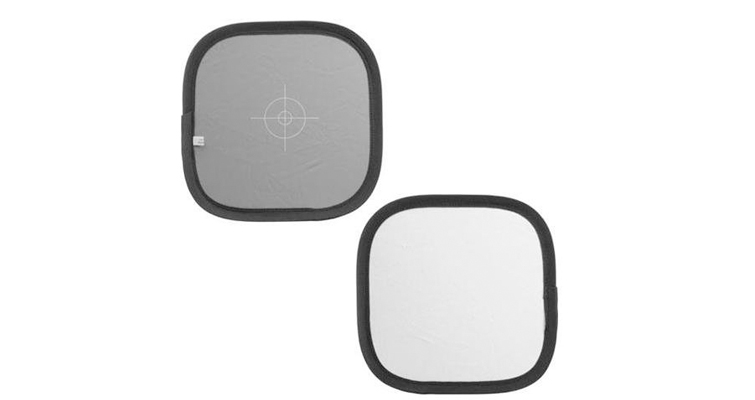 A gray card is a valuable tool that helps you ensure that the color balance is captured at the right temperature. You can get them pocket size onwards up to 50 inches. I recommended the mid-size, it's small enough, so it is not cumbersome, but large enough to fill the frame a few feet back from the camera.
US
/UK
Lens Coffee Mug $5/£4
No explanation needed. Everyone needs coffee.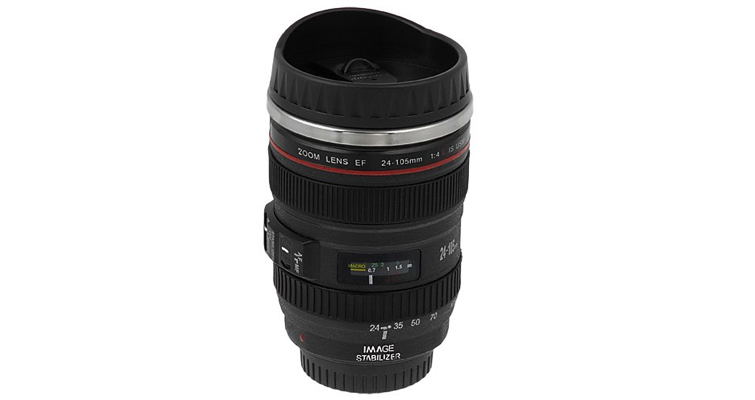 US
/UK
Tripod Fluid Head $144.90/£94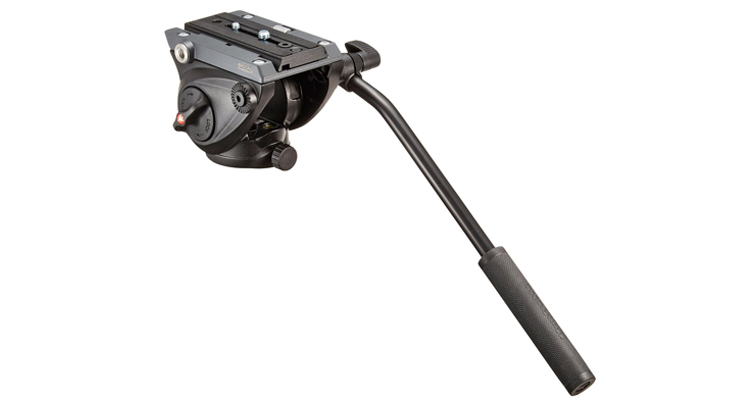 When I bought my first DSLR, I had £120 to spare, and I decided to buy a sturdy tripod. Not one of those £20 plastic tripods you can pick up from the supermarket. I bought a Manfrotto 190b (or something along those lines). For an entry level DSLR, a Nikon D60, it was perfect. I could drop this thing down the stairs, and it would be okay. However, when I first acquired a DSLR specifically to make films on, to my surprise, the tripod head was awful for panning and tilting. It would stutter, and there was no chance of me stopping the pan with ease. I soon learned that a fluid tripod head is a very much needed component. Having one instantly increases the fluidity and professionalism of your pans and tilts.
Tripod heads can often run the price of a standard photography tripod itself. But this one should get you near enough started. It ensures smooth shots and excellent control with up to 5kg (11lbs) of equipment, which is more than sufficient for a DSLR. It has a QR plate to click quickly into the head from above.
US/
UK
Professional Gear Backpack for Digital SLRs $49.99/£54.99/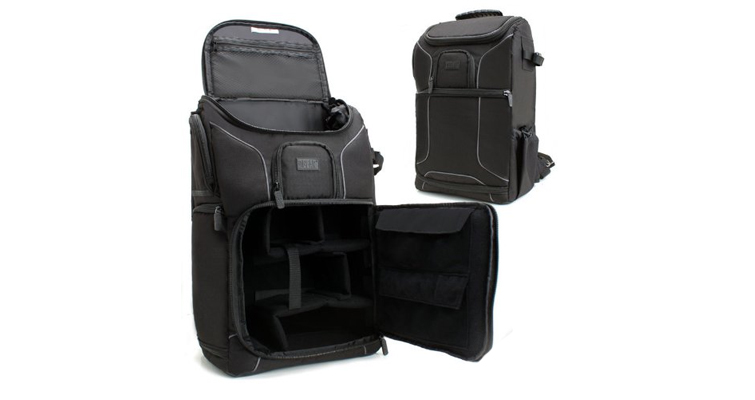 This bag holds twice as much as a Lowepro camera rucksack and costs half as much. The bag has many versatile features including eight accessory pockets, rain cover, tripod holder with strap and foot holder, luggage handle slot and more. 
Gifts For Editors & Designers
The gifts we recommended for writers also fit snugly into the 'Gifts for Editors' category, as both job roles require a lot of time spent at a desk.
Comfort Mouse Pad $11.00/£9.00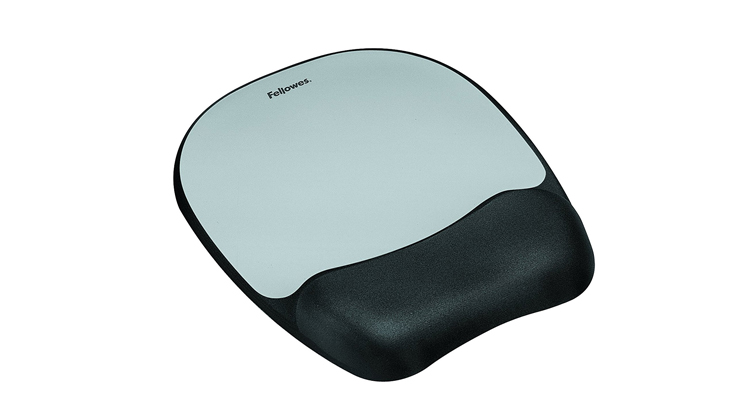 Lots of pointing and clicking will be taking place throughout the editing stage, and the hand will be positioned at an unnatural angle, making it susceptible joint ache and discomfort. A memory foam mouse pad will conform to your wrist, and help redistribute painful pressure.
US
/UK
Wacom Tablet $109.68/£69.09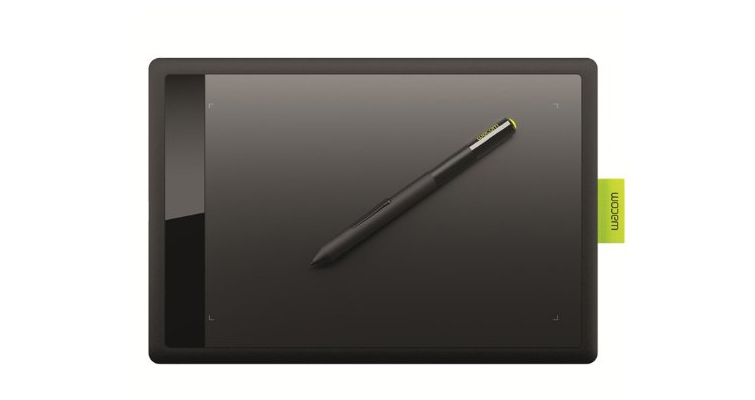 Orientated towards the aspiring design artist, but still a recommended tool for those editors who like to delve into After Effects and Photoshop. Using a tablet to help you with your design is almost as revolutionary as the first time you use a fluid tripod head. There's just no going back. The ability to pressurize your brush strokes in Photoshop or very carefully move something by the pixel in After Effects is just unparalleled.
US
/UK
Adobe Premiere Keyboard $124.90/£96.92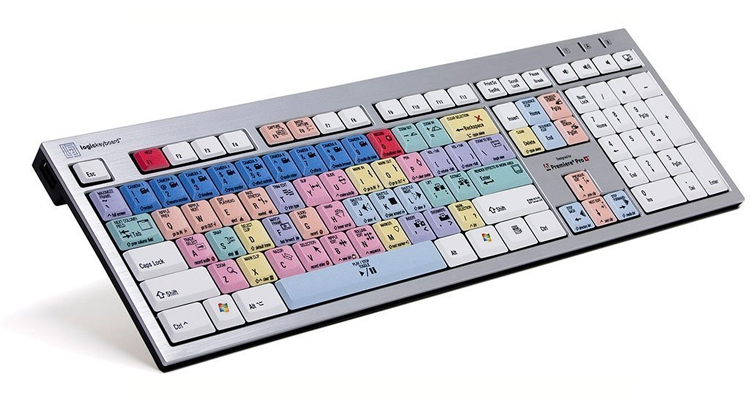 Here's another keyboard on our hit-list. There are so many keyboard shortcuts within Premiere Pro that having a cheat sheet nearby still doesn't 'cut' it (pun intended). This keyboard has the shortcuts imprinted onto the keys, so you will have all the information you need regarding shortcuts at your fingertips…literally.
US
/UK
Blink of An Eye by Walter Murch $8.91/£9.99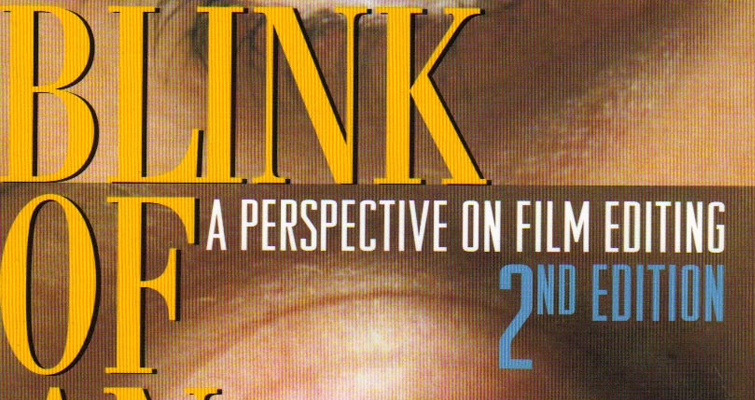 We have referenced this book multiple times on the site. It is a must buy for editors. Not only is the theory great but Walter Murch provides great philosophy into the art of editing.
"In the Blink of an Eye is celebrated film editor Walter Murch's vivid, multifaceted, thought — provoking essay on film editing. Starting with what might be the most basic editing question — Why do cuts work? — Murch treats the reader to a wonderful ride through the aesthetics and practical concerns of cutting a film. Along the way, he offers his unique insights on such subjects as continuity and discontinuity in editing, dreaming, and reality; criteria for a good cut; the blink of the eye as an emotional cue; digital editing; and much more. In this second edition, Murch reconsiders and completely revises his favorite first edition's lengthy meditation on digital editing (which accounts for a third of the book's pages) in light of the technological changes that have taken place in the six years since its publication."
US
/UK
Gifts for Directors
Directors Viewfinder $99.99/£98.96/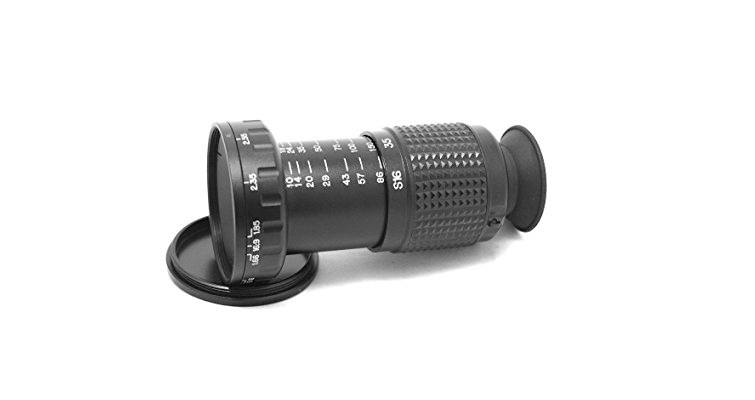 The viewfinders you would find a feature film directors using can fetch a heavy price-tag. I used to think that using a viewfinder was obsolete, as a DSLR with a zoom lens more or less does the same thing. However, if the DSLR is also the camera being used to shoot your short film, then taking it on and off the tripod and constantly messing with the configuration can waste a lot of time. The onsite reviewer even proceeds to mention "it's a lot easier than keeping your DSLR around your neck when walking and looking for shots."
The Opteka Micro Professional Director's Viewfinder hosts the ability to view your subject in a variation of aspect ratios, film sizes and zoom ranges.
US/UK
Cinematography for Directors: A Guide for Creative Collaboration $20.16/£14.39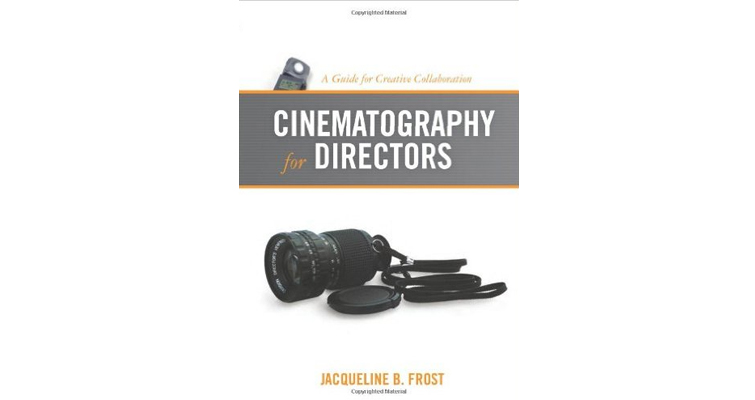 Before I hand over this book as a recommendation, I have a story to tell. It's a common misconception from those who have no interest in filmmaking that directors are in charge of the cameras. A few years back I was asked by a local youth organization if I could come down and run the teenagers through the basics; 3-point lighting, composition, 180-degree rule, and so on. Through the course of three evenings (which were spread over three weeks) the entire club, split into groups, would create a little 2-minute short film. There were six key roles in each group.
1. Director
2. Cinematographer
3. Editor
4. Producer
5. Camera operator
6. Sound operator.
In all of the groups, the director quickly made his way over to the camera and started eyeing up shots, and in one group, the kid who was the cinematographer wasn't even sure what one was.
In real life this obviously isn't the scenario, for those who want to know more about one of films oldest relationships, this book is an excellent starting guide.
US
/UK
35mm Camera Desk Lamp $29.38
Nothing says that you're a director more than having a camera desk lamp. Right?
Disclaimer, I have one of these, and they are awesome!
Gifts for Audio heads
The Sony MDR7506 Pro Headphones $99.95/£66.00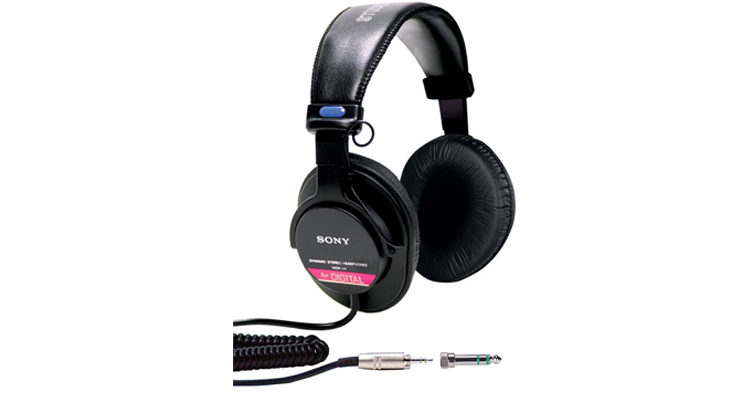 These headphones are great for sound recording and sound editing. They have a closed-ear design which provides comfort and outstanding reduction of external noises, the headphones are very sturdy and can survive being manhandled. They come with a protective leather pouch, but we would recommend acquiring a small pelicase to place them in.

US/UK
Sound Design: The Expressive Power of Music, Voice and Sound Effects in Cinema $16.25/£9.69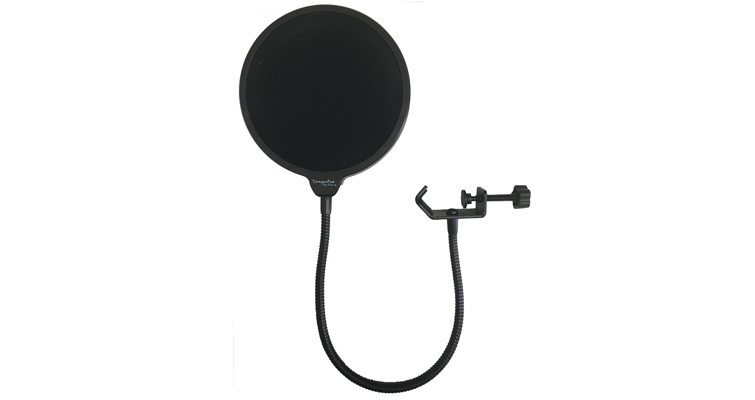 This is in our most recent book for recommended readings, and we include it in this list too. With sound becoming more important in cinema exhibition and DVD release, Sound Design offers user-friendly knowledge and stimulating exercises to help compose a story, develop characters and create emotion through a skillful creation of the soundtrack. Psychoacoustics, music theory, voice study, and analysis of acclaimed films expand perception, imagination, and the musical skills of the reader.
US/UK
Studio Pop Filter $6.40/£5.79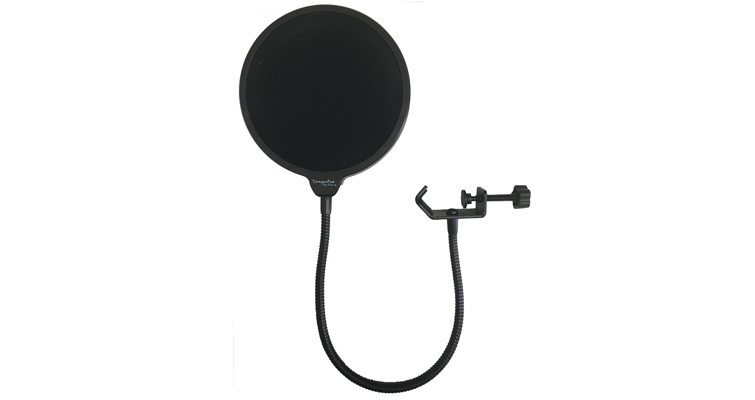 A pop filter is a piece of equipment that is widely looked over for at-home filmmakers. If you've recorded a tutorial piece or voice-over for a film and find yourself spending a lot of time reducing the harshness of words that start with P & T, it's likely because you don't have one of these. In brief; A pop filter or pop shield is an anti-pop noise protection filter for microphones, typically used in a recording studio. It serves to reduce or eliminate 'popping' sounds caused by the mechanical impact of fast moving air on the microphone during recorded speech and singing.
US/
UK
Gifts for Everyone
To round off this Christmas post, we have ten favorite gifts that deserve an honorable mention.
As a final note, we have our recommended readings list, 14 books to fill your brain to the brim with filmmaking knowledge from all areas. 
*As always at IndieTips we like to be transparent. The links provided will take you to Amazon through an affiliate portal. If you don't know what that means, essentially if you buy an item, we would get a fraction from Amazon. 4% to be precise. As you can see it's not much, but it helps with the servicing cost of the site.
Cover Image via Universal Pictures