As a filmmaker, the art of storytelling and capturing memorable moments on film is a passion, and the tools to make the passion come to life are anything but cheap. If you're looking to buy that exceptional filmmaker a gift for either their birthday, Christmas, or just because they've been working extra hard, you may be dismayed when you see the prices of some the cost of the essential tools. Depending on the format, a memory card can cost double the price of an entry-level camera.
However, sometimes, the most valuable and appreciated gifts are the ones that help make the filmmaking process a little easier and more efficient. These gifts may not be the most glamorous or expensive, but they are often the ones that get used the most and make a meaningful difference in the day-to-day work of a filmmaker. Here are some inexpensive and often overlooked gift ideas for the filmmaker in your life.
---
Gifts For Screenwriters
Upon first glance, the keyboards below look like something you would find in the cockpit of the Millennium Falcon, but don't let the keyboard's appearance deter you. The split keyset ergonomic design encourages natural wrist and arm alignment so you can work without discomfort. Perfect for writers who spend hours upon hours at their computer writing the next big YouTube hit.
Excellent typing feel
Classy and Unique design
Soft and Comfortable wrist rest
Fully Adjustable tilt
Multiple Options for Shortcuts for all Microsoft apps, Emojis and Programmable keys, such as Screenshots
Buy here.
---
Logitech ERGO K860 Wireless Ergonomic Keyboard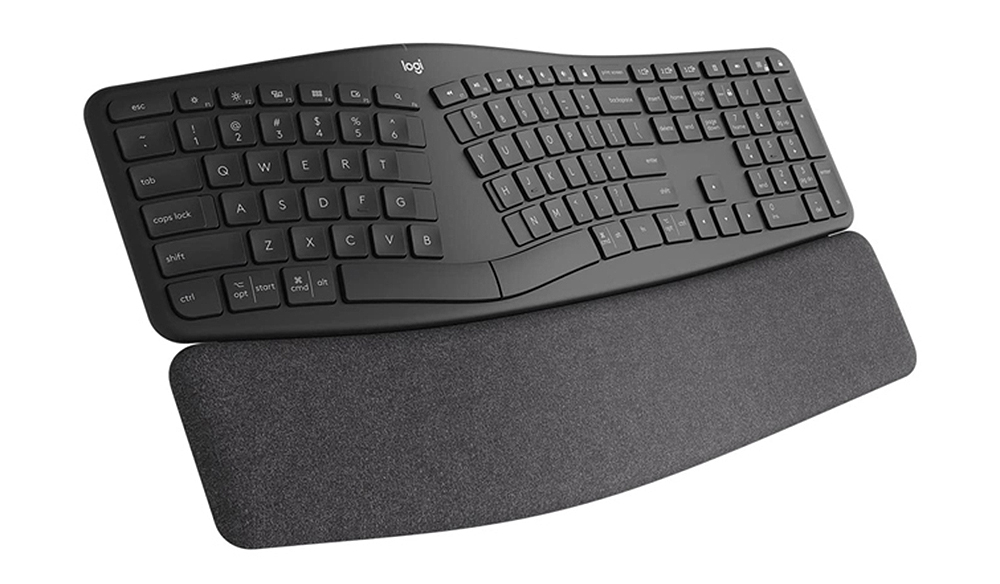 Price – £109.99
Improved Typing Posture
Pillowed Comfortable Wrist Rest
Tactile Stroke Keys
Adjustable Palm Lift
Customisable Fn Keys, create custom shortcuts and get battery-life notifications via Logitech Options computer software.
Buy here.
---
ASTOTSELL Back Support for Office Chair $16.99/£9.99
Writers and editors spend a lot of time in their chairs, and after a prolonged period, one can start to receive back ache. These sit-right cushions help support and position the spine in the correct place to help relieve back pain. However, these pads will not make you invulnerable to back pain. It would still be wise to have a frequent walk around the house or a walk to the park at lunch to keep the muscles healthy.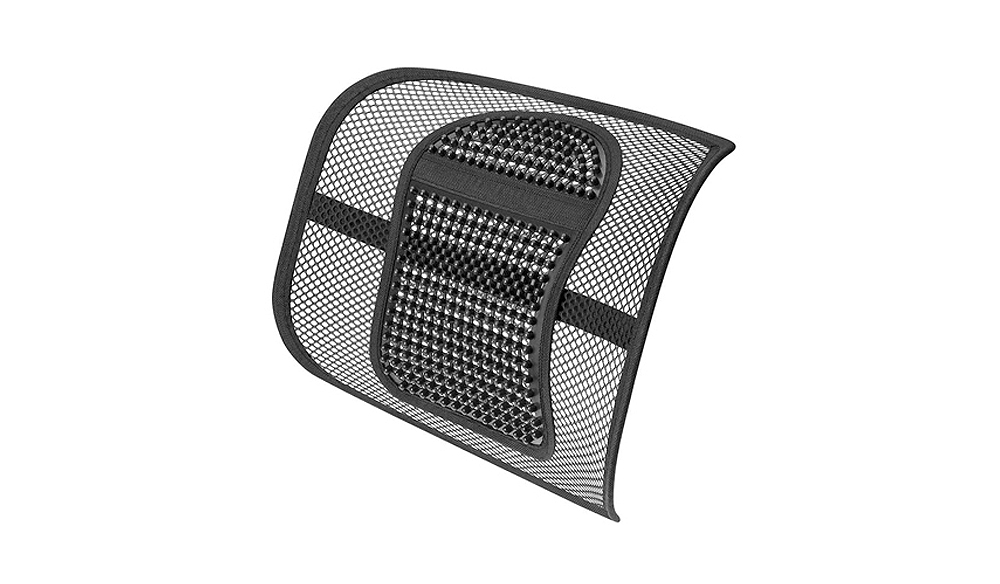 Comfortable Back Support: Mesh back support with massage granules provide a massage feature, makes you feel stinging and can effectively relieve the stiffness of your back/waist
Easy Installation: Backrest for the office chair is lightweight and easy to carry. Mesh back support with an elastic strap can be installed in minutes, and fix the mesh lumbar support to the office chair/car seat.
Designed to keep your spine in alignment and help to relieve pressure on your spine, and lower back while working or relaxing, release back pain and correct position
Buy here.
COMHOMA Office Desk Chair with Flip-up Armrest – £119.99
If your loved one or friend requires a bit more than a back rest, a good computer chair can show you care about their comfort and health while working. Look for features like adjustable height and lumbar support to help reduce strain on the back and neck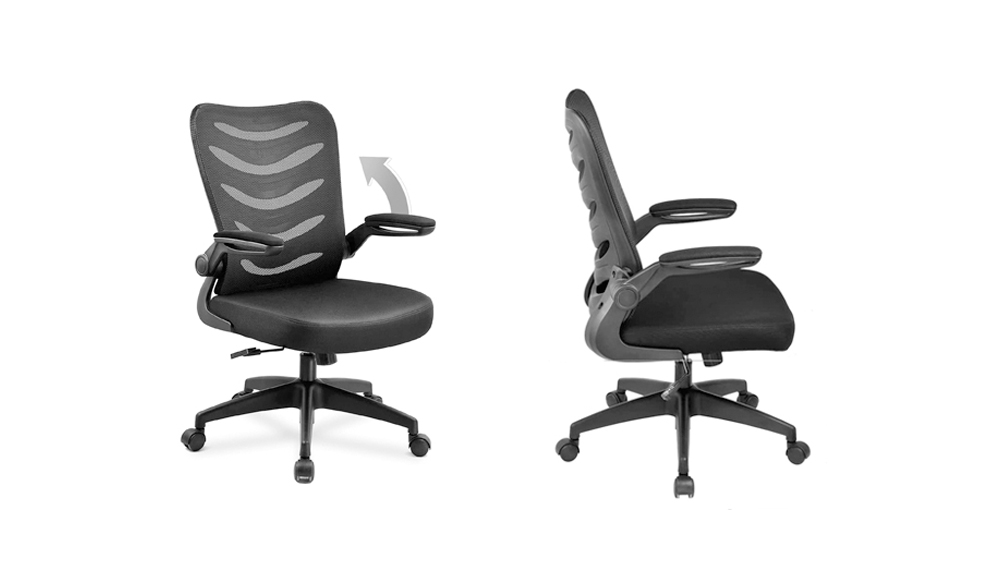 Ergonomic Backrest
Adjustable Armrest
Thickly Padded Seat Cushion
Modern Design
Breathable Mesh Material
360 Swivel
Rocking Function
Buy here.
---
---
Gifts for Cinematographers
SMALLRIG 6 Slots Memory Card Case Holder Storage $9.99/£9.99
Memory cards are pretty durable components; most will survive a heavy beating. However, when you've been shooting content that isn't easily replicable, it's understandable as to why you would want the media to have an additional layer of protection. A protective case can help keep them safe and secure, and in addition, a protective case can also make it easier to organize and transport multiple memory cards.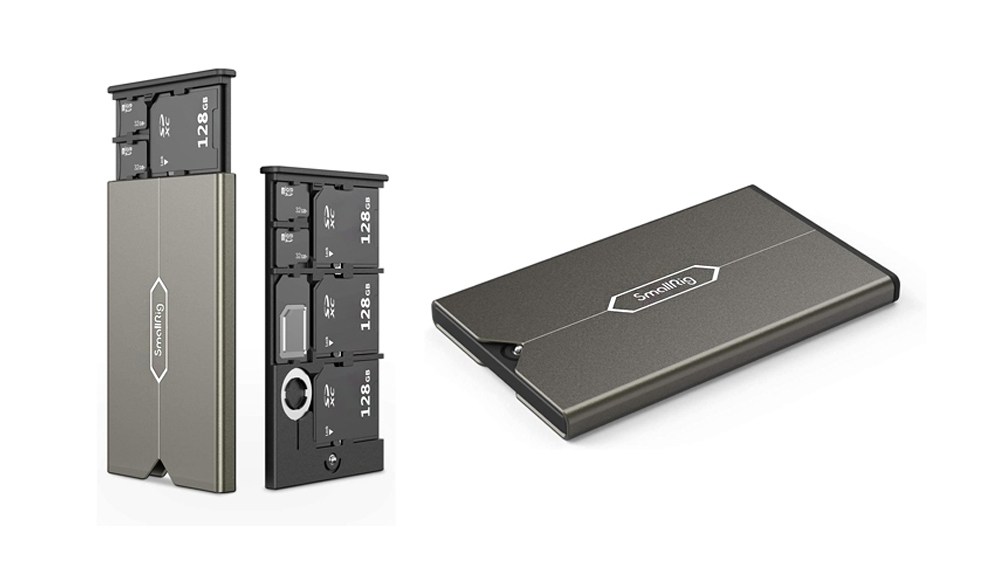 STYLISH & THIN – CNC integrated moulding, SmallRig Memory Card Case 2832 is an auxiliary product for photography enthusiasts.
COMPATIBILITY – It can store three SD Cards and two Micro SD Cards, which is convenient for keeping the memory cards of cameras, action cameras, drones, and mobile phones.
ANTI-FALL & SCRATCH RESISTANCE – Each memory card has an independent, safe space, which can quickly and safely slide into the card slot for storage.
EASY TO STORE – The memory card case also comes with a SIM card holder and a SIM card tray pin, which is convenient for you to change the mobile phone card when you go abroad or when business needs. Weighing only 45g, it's compact and easy to store.
PULL-OUT STRUCTURE – It uses a brand-new pull-out structure to facilitate quick access to internal items. It is convenient and fast card removal. The outer shell is made of hard aluminium alloy, and the inner case is made of ABS+PC material.
Buy here.
---
Easy Grey Card $9.99/£9.99
A grey card is a valuable tool that helps you ensure that the colour balance is captured at the right temperature. You can get them in pocket sizes onwards up to 50 inches. I recommended the mid-size, it's small enough, so it is not cumbersome, but large enough to fill the frame a few feet from the camera.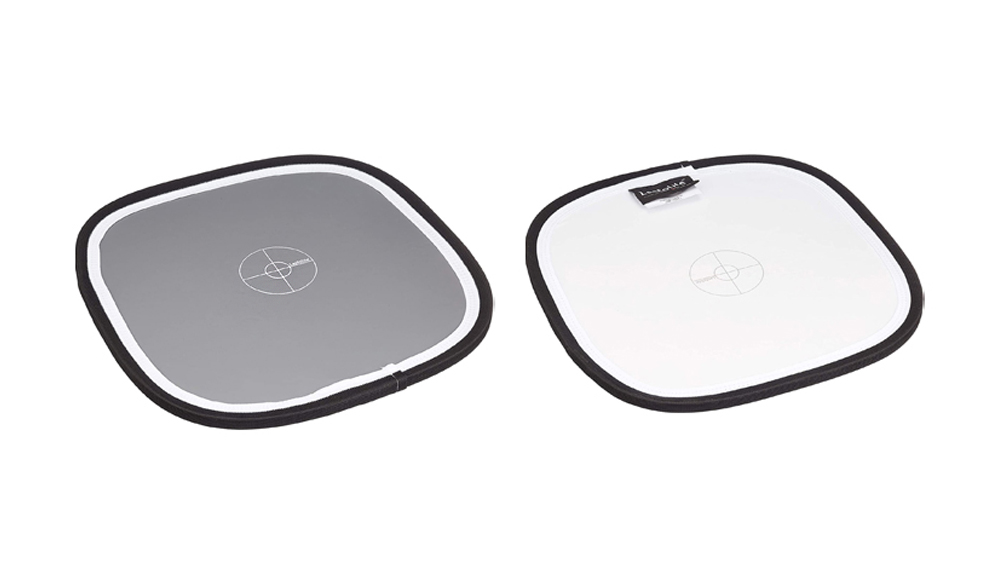 Colour correction pre and post-capture
Exposure control pre and post-capture
Accurate colour rendition
Collapsible, durable, and cleanable
Double-sided grey and white
Buy here.
---
Anker Power Bank, 325 Portable Charger (PowerCore Essential 20K) 20000mAh Battery Pack $38.99/£35.99
If you're not familiar with a power bank, it's a portable device that stores and provides electricity to charge electronic devices such as smartphones, tablets, and laptops. They aren't going to be able to charge a camera or a large LED light, but they can certainly be benficial to devices that a cinematographer may have on them.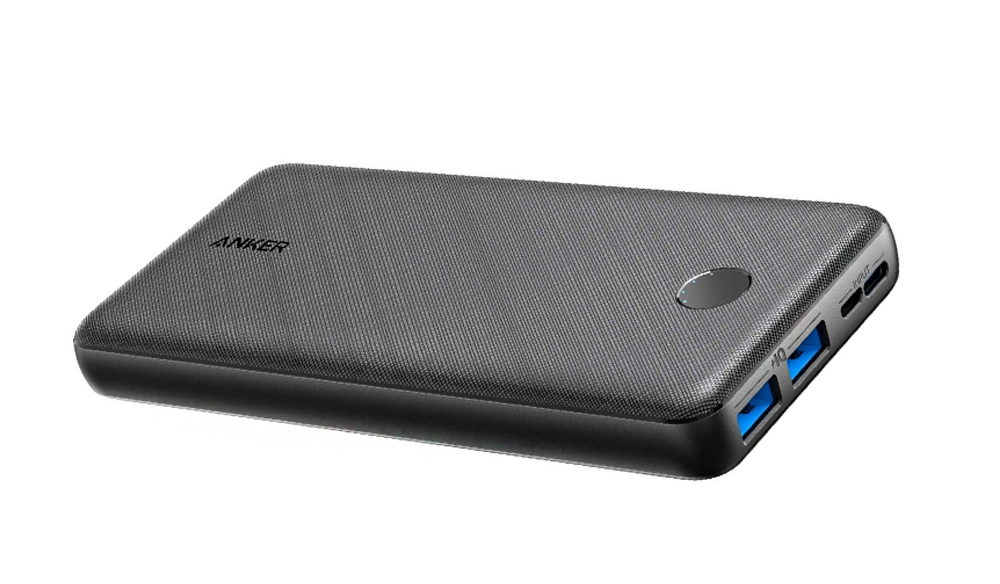 Power for Days – 20,000mAh is enough power to keep your phone, tablet, and other devices charged for days. You'll wonder how you ever spent so much time plugged into the wall.
Superior Safety– Anker's MultiProtect safety system ensures complete protection for you and your devices.
Premium Design – With a sleek matte exterior and cool-blue LED light wheel to display battery level, Anker 325 Power Bank is premium inside and out.
Trickle-Charging Mode – Trickle charging is designed to provide optimised charging to low-power devices such as earphones, Bluetooth speakers, and other accessories. To activate, press the power button twice or hold for 2 seconds until the LED indicator turns green.
Compatibility – Compatible with iPhones, IPads, Android smartphones, tablets, and other USB devices.
Buy here.
---
Lowepro Flipside BP 400 AW III – $155.00/£139.99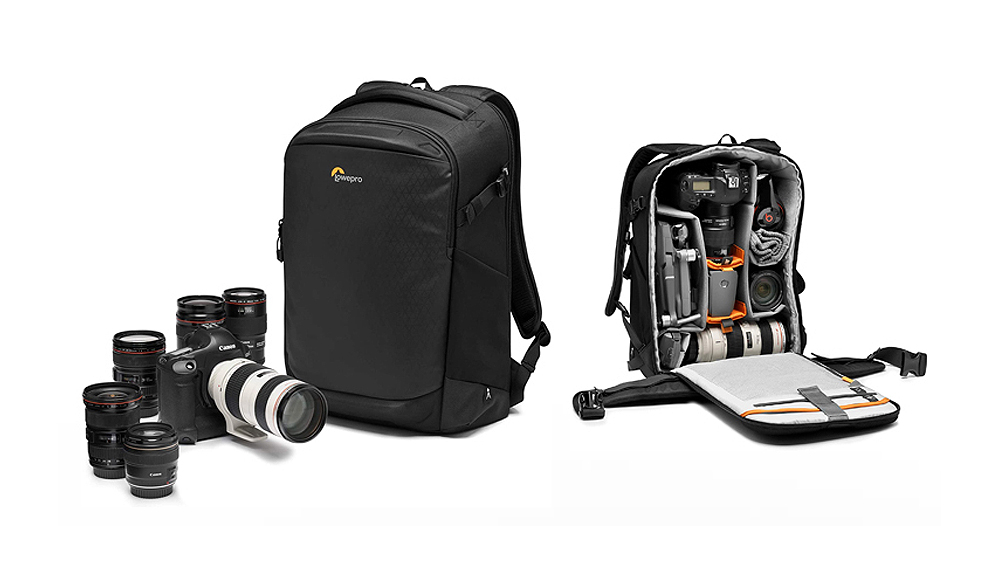 Current Price – £89.00
SECURELY ACCESS THE FULL PACK: Take the bag off, lay it down, and unzip the back access panel! The grab handle allows you to move the bag in this mode easily.
PROTECTION FROM THE ELEMENTS: Enhanced zippers, front moulded EVA bumpers and front PU coating offer extreme durability and protection from the outer elements.
GRAB LENSES QUICKLY: New single-side access provides a secondary entry point for quick lens changes.
Can fit up to a Pro DSLR or Pro Mirrorless body with 70-200mm f/2.8 lens attached, up to 15″ laptop, 4-5 extra lenses or speedlights, Compact Tripod, Accessories and personal items
MIX UP YOUR STORAGE: New divider layout offers versatile storage for mirrorless, mixed kit setups for camera and non-photo items, along with a travel tripod, 10″ tablet and 15″ laptop.
ALWAYS BE ORGANISED: Front compartment with organising pockets for small accessories such as smartphone, cables, notebook etc. Removable, padded interior top pocket for cords and chargers.
Buy here
---
Gifts for Editors & Designers
The gifts we recommended for writers also fit snugly into the 'Gifts for Editors' category, as both job roles require a lot of time at a desk.
Comfort Mouse Pad $5.99/£4.99
A lot of pointing and clicking will occur throughout the editing stage, and the hand will be positioned at an unnatural angle, making it susceptible to joint aches and discomfort. A memory foam mouse pad will conform to your wrist and help redistribute painful pressure.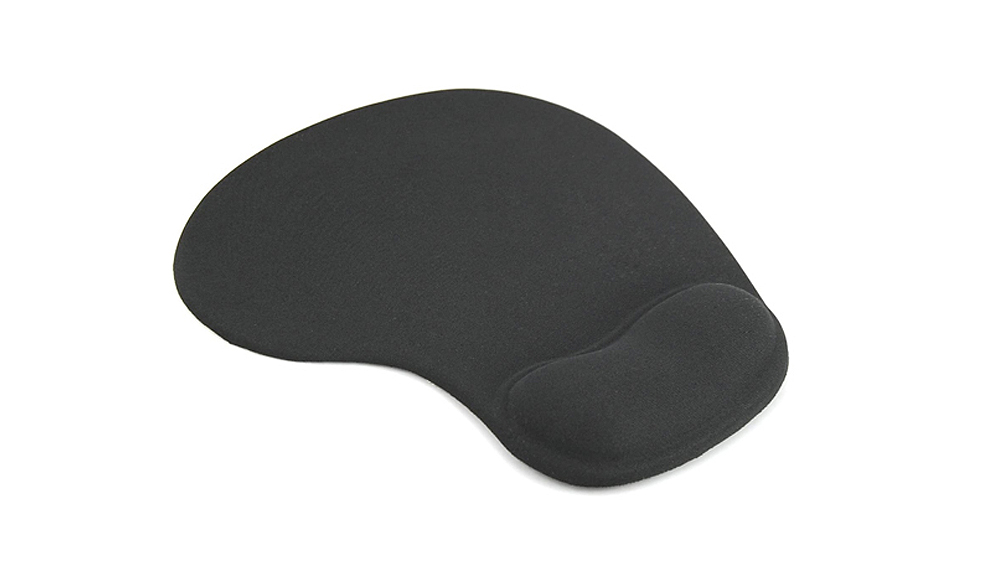 Foam Wrist support to Minimise Strain and Discomfort
Wrist Rest design helps to reduce wrist stress & fatigue. Beautifully designed in black, this Anti slip mouse pad will only take small space on your desk.
It is made from Rubber & Gel – An extremely soft covering. This wrist-support mouse mat is fully compatible with optical and normal mice for your desktop computer and laptop.
Ergonomically Designed for ease of motion and relief of Joint Stress
DIMENSIONS; 23.5cm x 19cm (Length x width)
Buy here.
---
Wacom One Tablet – $77.99/£41.99
Orientated towards the aspiring design artist but is still a recommended tool for those editors who like to delve into After Effects and Photoshop. The ability to pressurise your brush strokes in Photoshop or very carefully move something by the pixel in After Effects is unparalleled. Using a tablet to help you with your design is almost as revolutionary as the first time you use a fluid tripod head. There's just no going back.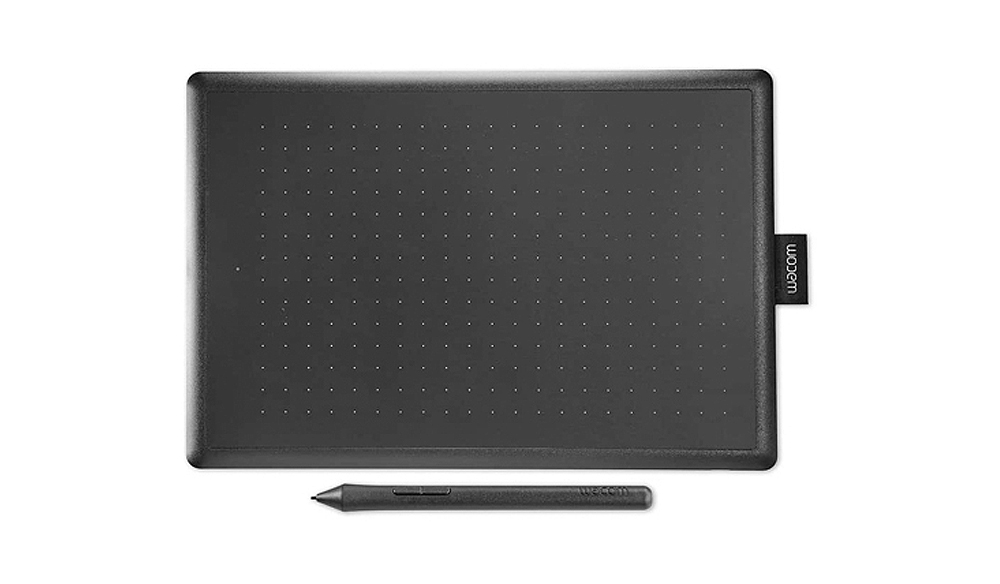 Current Price – £41.99
The responsive, ergonomic, pressure-sensitive pen gives you a natural feeling when sketching, drawing or annotating.
The medium One by Wacom tablet only takes up a tiny amount of your desk but still gives you enough space to create. It also fits easily into your bag.
Pressure-sensitive pen
Battery-free pen using EMR (Electro-Magnetic Resonance) technology
Buy here
---
LogicKeyboard Adobe Premiere Pro CC Keyboard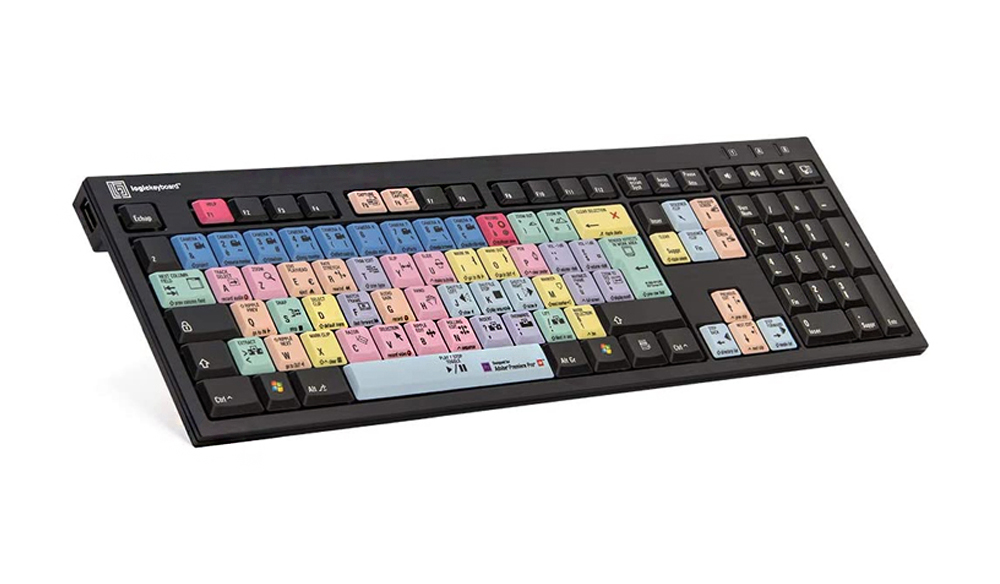 There are so many keyboard shortcuts within Premiere Pro that having a cheat sheet nearby still doesn't 'cut' it (pun intended). Here's another keyboard on our hit list. This keyboard has the shortcuts imprinted onto the keys, so you will have all the information you need regarding shortcuts at your fingertips…literally.
Easy to set up and use. No software is required. Soft touch keystroke – ideal for all-day comfort
Connection: wired USB – cord length 5 feet / 1.5 m
Thin keycaps with sensitive and responsive touch
The dedicated LogicKeyboard makes controlling Adobe Premiere Pro CC much simpler and faster. It is ideal for post-production facilities, professional video editing houses and anyone else who requires all the custom key commands to be readily accessible from a dedicated, clearly labelled, colour-coded keyboard. This keyboard is also great for learning the Adobe Premiere Pro CC key commands. And since the Adobe Premiere Pro CC dedicated keyboard also features all the regular letter, number, and symbol labelling you will find on a conventional keyboard, it can be used as a substitute.
You can buy here
---
Gifts for Directors
Director's HD Viewfinder VD-11X Viewer $139.99/£146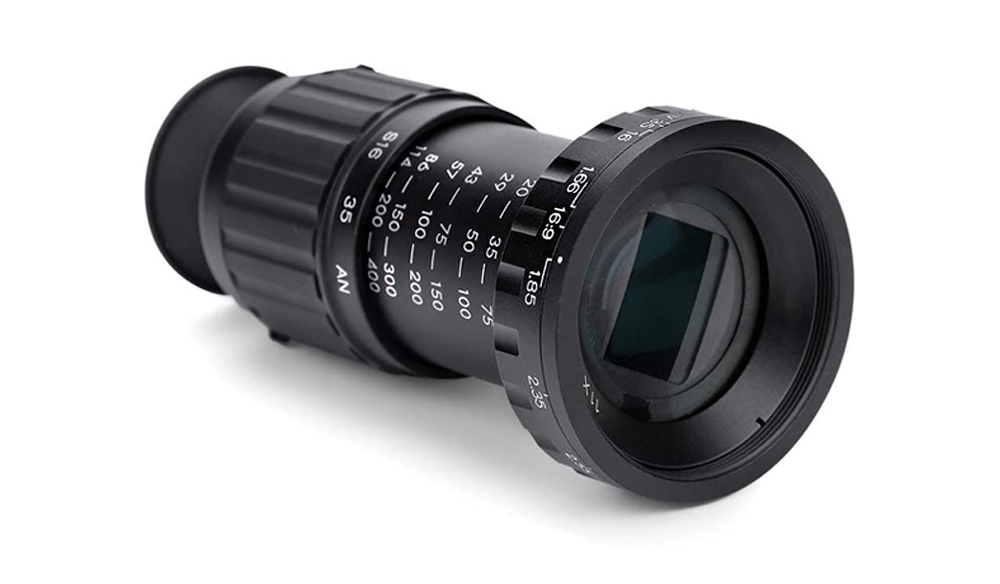 I used to think that using a viewfinder was obsolete, as a DSLR with a zoom lens more or less does the same thing. The viewfinders you would find a feature film director using can fetch a heavy price tag. However, if the DSLR is also the camera used to shoot your short film, taking it on and off the tripod and constantly messing with the configuration can waste time. The onsite reviewer even mentions, "it's a lot easier than keeping your DSLR around your neck when walking and looking for shots."
The Opteka Micro Professional Director's Viewfinder can view your subject in various aspect ratios, film sizes and zoom ranges.
Suitable for most film and TV formats, all standard aspect ratios, including 16:9
Telescopic design, the viewfinder can be pulled out for different uses
Eyecup has a lock ring; you can click it to stop for an aspect ratio ring
Multi-coated optical elements, 11X magnification, high definition and durable
37mm standard filter thread allows for the addition of a 37mm wide-angle converter
Buy here
---
Audio-Technica M50x Professional Studio Headphones $168/£125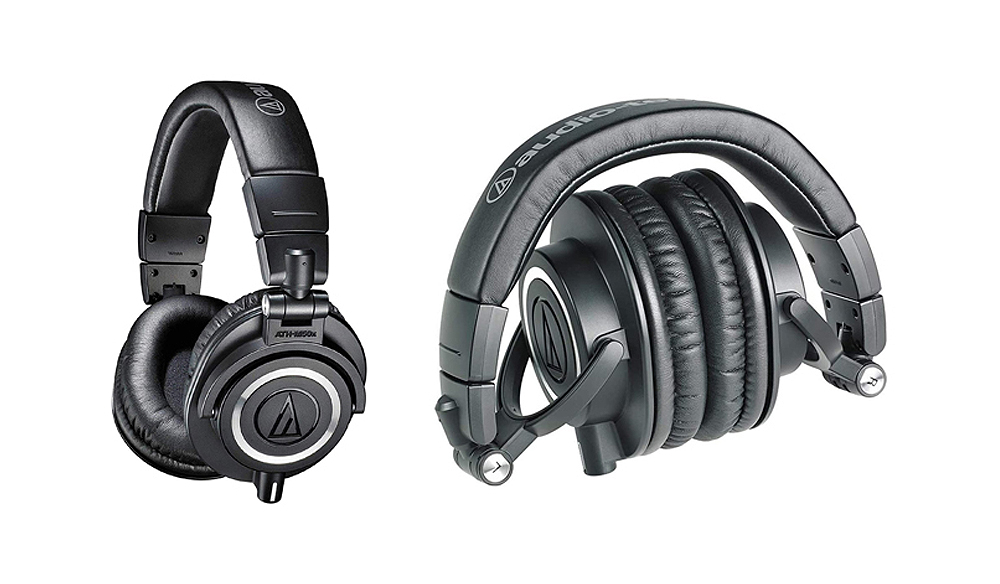 These headphones are great for sound recording and sound editing. They have a closed-ear design which provides comfort and outstanding reduction of external noises; the headphones are very sturdy and can survive being manhandled.
Critically acclaimed sonic performance praised by top audio engineers and pro audio reviewers, with detachable cable (3 cables included)
Exceptional clarity throughout an extended frequency range, with deep, accurate bass response; No Microphone
Proprietary 45 mm large-aperture drivers with rare earth magnets and copper-clad aluminium wire voice coils
Frequency response: 15 – 28,000 Hz. Professional-grade earpad and headband material deliver more durability and comfort.
Circumaural design contours around the ears for excellent sound isolation in loud environments
Buy here
---
Gifts for Everyone
Not sure what your filmmaker friend is into? Don't worry! Here are some gift ideas that any aspiring filmmaker would love. Happy shopping!