From industry-standard options to lesser-known gems, these tools offer a range of features and capabilities to help you with every stage of the screenwriting process. And the best part? They're all completely free to download and use.
Ok, so by all accounts, you don't necessarily need to write your script on screenwriting software. You could write your short masterpiece in Microsoft Word or a text-based browser app. If this is a short film to be produced by you and your friends, and nobody outside of your circle will ever read the improperly formatted script, then who cares?
This philosophy is acceptable for your first foray into filmmaking. But sooner rather than later, you would want to ensure that you start building the foundation of correctly formatting a screenplay.
---
Why is Screenwriting Software Important?
Screenwriting software is essential for several reasons. One of the biggest reasons is that it helps writers properly format their scripts, which is necessary for industry professionals who need to quickly and easily read and understand the screenplay.
Likewise, you will find that screenwriting software will include templates for different types of scripts (e.g., films, TV shows, plays). This will allow you to format your screenplay for the correct medium quickly. Likewise, most software available will have an abundance of tools incorporated into the software to make the scriptwriting process easy.
Some standard features of screenwriting software include;
Automatic formatting: This ensures that the screenplay has the correct margins, font, and spacing and that elements like character names and scene headings are consistently formatted throughout the script.
Automatic character names: This tool automatically introduces the next speaking character without the writer having to type out their name. This allows for an uninterrupted flow of dialogue creation.
Script breakdown: This tool helps writers and producers plan out the various elements of a script, such as locations, props, and special effects.
Collaboration tools: These allow multiple writers to work on the same script simultaneously, either in the same location or remotely.
Scene Navigator: This tool helps writers quickly navigate through a script and move between different scenes.
Outlining and organizing: Many screenwriting programs include tools that help writers plan out their stories, create and organize character profiles, and track plot points.
Export and printing: Most screenwriting programs allow users to export their scripts to PDF or other formats and print them out in a variety of formats.
---
What Is The Best Free Screenwriting Software?
However, one of the first walls you may encounter is the acquisition of screenwriting software. Just as editing software is expensive, screenwriting software can be no different.
Look, I get it. Are you going to put $150 toward that new lens you want or towards software when there are other means of writing your script? While I wholeheartedly recommend buying Final Draft one day in the future, let's look at these free screenwriting software options.
Some of these have a trial version in which you will have to pay after a set timeframe, but they allow you to use the fundamental aspects of the software even though you could be limited on features. Do not worry; the majority, if not all, on the list are stellar programs that will give you just enough freedom to import/export and work on your next project with no paywall.
---
StudioBinder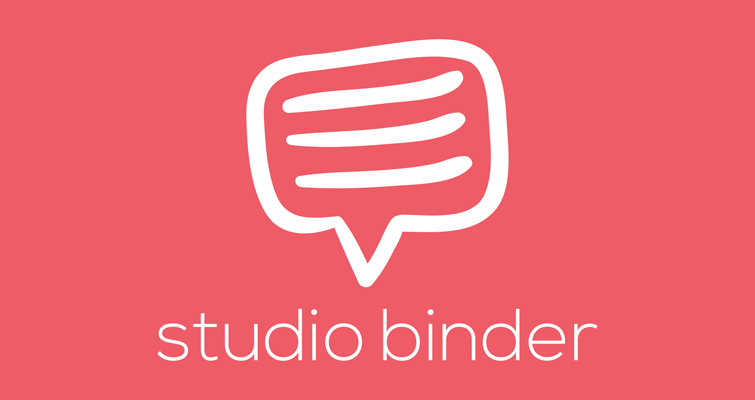 Compatible OS – Windows / macOS / Linux
File Size – No Download – Online Cloud browser-based.
Simple but Effective Keyboard Shortcuts
Convert scripts from other software – Final Draft, Fountain, PDF, Word, and screenwriting software. Keeps the original format even when imported.
Collaboration with others easily – Give & receive notes, Edit access to your work, work together in real-time.
No Project Limit – Make and work on as many projects at the same time without fear of limitation.
StudioBinder is a recognized all-in-one provider of digital documentation for film productions. Whether that's storyboards, location releases, shooting schedules, or call sheets. It does it all.
The platform also offers cloud-based screenwriting software, ideal for anyone new to script writing with a basic, simple layout that won't scare away newcomers. It's part of their cloud-based ecosystem for production studios and teams who need customizable solutions better to manage their productions all in one place.
The only downside to the scriptwriting app is that it only exports to PDF format, which is fine for most people; if you need to import it into something like Final Draft, then you should look at something else, like our next entry.
They also offer other applications within their cloud-based service, such as shot lists & storyboarding, shooting schedules, contact management, and more. However, these are under a paid subscription for $19 per month. Do take advantage of StudioBinder's free cloud-based scriptwriting app by clicking here.
---
Trelby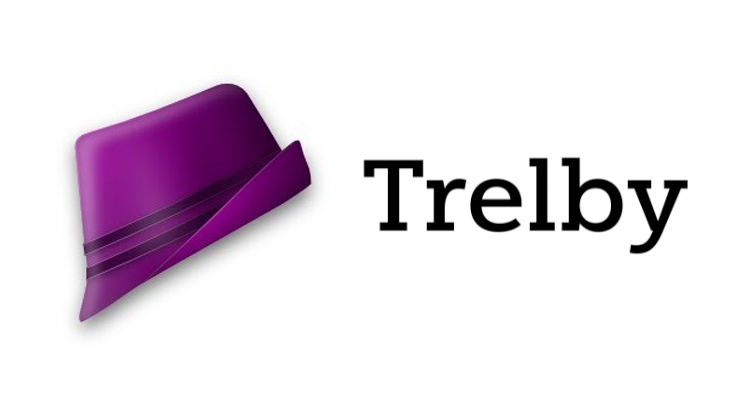 Compatible OS – Windows / Linux
File Size – 9.1Mb
Export: PDF, formatted text, HTML, RTF, Final Draft XML (.fdx), and Fountain (.fountain)
PDF: PDF generator. Supports embedding fonts and generating PDFs with custom watermarks.
Import: Screenplay formatted text, Final Draft XML (.fdx), Celtx (.celtx), Fountain (.fountain), Adobe Story (.astx), and Fade In Pro (.fadein).
Name database: Over 200,000 character names database from various countries.
Screenplay editor: Powerful Spell checking and auto-completion system. Correcting script format and pagination to make sure your layout hits the professional standards
This open-source, highly-rated screenplay writing software is free and my recommendation to anyone who needs a reliable, customizable, and with no watermarks, limitations to word count, or locked features. If importing to other software such as Celtx, Final Draft, Fade in Pro, and more is essential to you, then Trelby will be a great choice.
The downside is that it has been a while since it was updated; the last release (version 2.2) came back in September 2012, over ten years ago. Why fix it when it isn't broken, right? Another problem is that it needs to be Mac-compatible, with only the windows and Linux versions available on the site.
If you need something super basic and straightforward with no limitations that can be put on a small thumb drive or laptop for minor edits or writing down ideas, then Trelby is a high recommendation for a no-frills application. You can download it here.
---
DramaQueen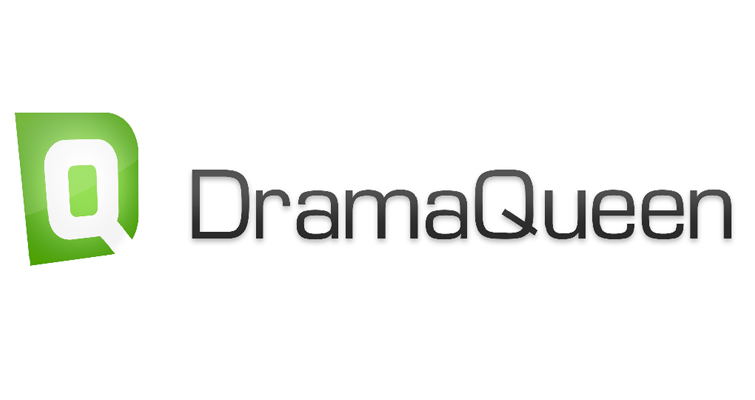 Compatible OS – Windows / MacOS / Linux
File Size – 113Mb / 142Mb (depending on version)
Smart-Import -Recognizes a script's division into scenes including scripts in PDF format. (PDF, Word, Final Draft, TXT, RTF)
Export – free export of all texts into Word, Final Draft, PDF, RTF
Unrestricted printing of all texts
Seamless workflow with Final Draft – Users can work effortlessly together with Final Draft users.
DramaQueen is a free option for scriptwriting; it's available for windows, pc, and even Linux operating systems. A Plus and Pro model adds features such as structure models, references, locations and character panels, and more. Still, the free version will give you everything you'd need to start, like writing, formatting, and outlining, with Smart-Import, open export, and linked text notes.
There is no cloud-based backup or syncing system nor an active online team writing collaboration. Still, if you are entirely new to scriptwriting and need something to get your ideas down and onto a document and flesh out your characters, plot, or story, then DramaQueen is an option. You can download DramaQueen here.
---
Highland 2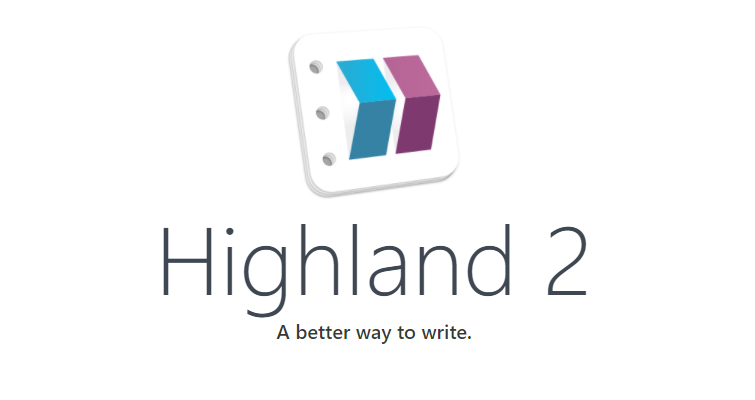 Compatible OS – MacOS only.
File Size – 38.7Mb
Compatibility -Moving files between Fountain, Final Draft, and PDF formats.
Templates – 10 PDF templates including Screenplay, Multi-Cam, and Manuscript.
The Bin – A unique way of holding little bits of text you may want to keep handy.
Word Analysis – Shows words you're using most frequently and words that aren't in the dictionary.
Only available on Mac OS, Highland 2 is a powerful and free scriptwriting software with many fantastic tools and a beautiful and non-distracting layout. One of my favorite features is the "Revision Mode," which tracks all your changes and edits in distinctive colors. It's a minimalist dream in terms of visuals, bringing a simple wide column with all the tools on the left side and your script on the right, no frills, no distractions, just you and the work.
It is a shame that it is only Mac compatible since this would be an excellent addition to any windows or Linux users who need a clean, simple, and feature-rich writer. Another downside is that if you are exporting PDFs, they will be watermarked within the free version.
Highland 2 is, without a doubt, a welcomed scripting writing application that brings a modern but clean minimal style to what is a cluttered, oversaturated menu-based writers we see in the past. If you need something refreshing and a change from other scriptwriting apps and are on macOS, give it a try here.
---
WriterDuet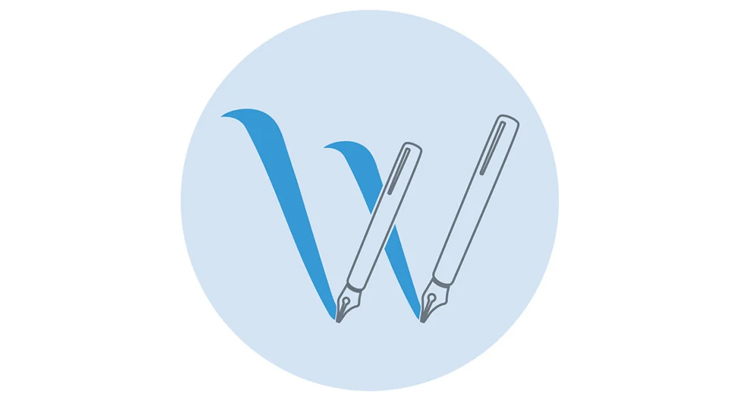 Compatible OS – Windows / macOS / Linux
File Size – No Download – Online Cloud browser-based.
Import – Upload PDF, Final Draft, Word, fountain, and others. Formatting based on the original version of the document.
Export – Export scripts as PDF, fountain, Word, Final Draft, and more. Add multiple documents into one file for easy management.
Backups – WriterDuet backups your work but you can also add additional backups to Google Drive, Dropbox, your device and email,
Audio-based Script Reading – Use computer voices for each character to get an idea of how it sounds.
Collaborate – Work with multiple people at the same time through Text and video chat within the app and see changes instantly.
If working on a project with another writer, then WriterDuet is a superb way of collaborating in real-time. Any edits or information you type will immediately show up for the other person making working together a breeze without sending files and revisions back and forth via email. Compatibility is also fantastic with WriterDuet, allowing you to import and export to a range of software with no problem. It also keeps a backup of your work locally and automatically syncs once connected to an internet source.
The free version's only limitation is that you have only three scripts per account, but it does offer no word, page, or time limit, which shouldn't be a problem for quick mock-ups or collaboration notes with a college.
WriterDuet is perfect for a free option, though limited to three scripts. While using the free version offers a vast array of exporting, importing, and features to effectively give you all the tools you'll ever need when scriptwriting. You can check WriterDuet here.
---
Causality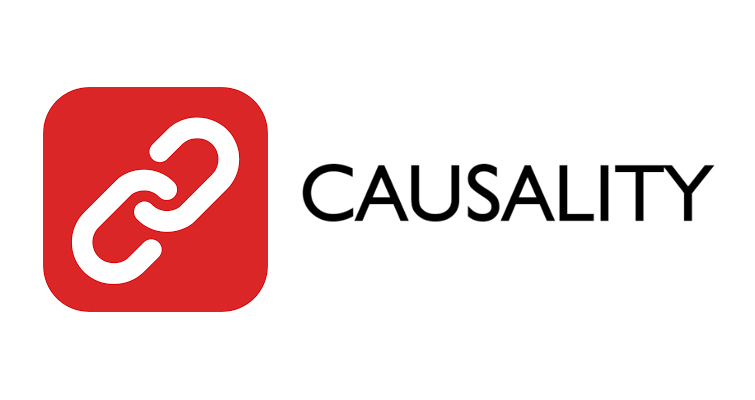 Compatible OS – Windows / macOS / Linux
File Size – 79.2MB
Visual workspace – Using the script, whiteboard, and timeline windows you can fully go into detail on how your story builds out.
Semi-Regular updates and Bug fixes.
Importing Scripts – Yes you can import scripts from other scriptwriters but the original formatting won't be transferred.
A unique but interesting software within the scriptwriting software scene, Causality focuses on visual storytelling rather than your basic script writer, using a timeline-focused layout, which you'll usually see within video editing software such as DaVinci Resolve and Adobe Premiere Pro. It allows you to flesh out your characters, locations, interactions, and more with clear visual representation.
This won't be to everyone's taste, and sometimes users prefer a basic application with simple tools; this, on the other hand, is an explosion of visual options and elements that can help you thoroughly plan out your story or scenes and dive deep into your creative mindset of fleshing out scenarios visually. You can check out Causality here.
Note – Though it is a paid product, the trial does give you a limited amount of actual writing within the free version, but it's worth checking out if you want a different approach to script writing.
---
Fade To Black
In conclusion, like how a tripod is essential for stable shots, screenwriting software is essential for any screenwriter or filmmaker. Thankfully, as noted in this round-up, several excellent trial-based or free screenwriting software options can provide you with the features and capabilities you need to write and format your script, organize your scenes, and collaborate with other writers or editors.
These programs may have limitations or restrictions on their features during the trial period. However, they are still high-quality and can help you create professional-quality scripts without any financial barriers.
For more on writing, check out these articles:
How To Use The CUT TO Transition
How To Describe A Character In A Screenplay
Four Essential Qualities That All Leading Characters Should Have
What is Exposition In Screenwriting?