We live in an age where unlimited technology rests on our fingertips. Just 20 years ago the vast majority of us would have had to travel to our local library to source information we can now get in seconds.
With so much information readily available, it's not uncommon to question whether pursuing a degree in the arts is a viable path to travel down. The tuition fees for the first year alone would be enough to acquire a substantial amount of filmmaking kit. The question is; in the 21st century, is a degree in filmmaking worth it?
I thought it would be interesting to ask a student who is currently attending a film school if he believes it was a choice worth making. Josh Hopkin is a 21-year-old aspiring director who is currently studying for a Film & Video BA (Hons) at Wales University of South Wales, Newport.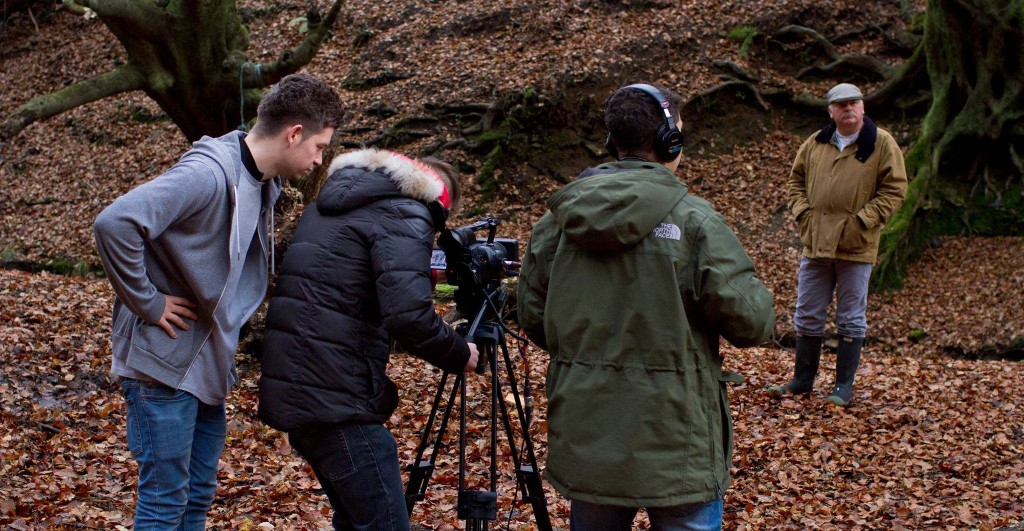 ---
With the knowledge you now have about filmmaking, do you think it was essential to go to film school, or could you have learned this information elsewhere?
Film school has definitely played an important role in providing me with the current knowledge I have about filmmaking. I have had a fair amount of experience working in the Film and Television industry prior to attending Film School, but choosing to attend Film School allowed me to put my past experience into practice on projects of my own and with the guidance of my tutors, I've been able to build and add more to my knowledge in the field.
Was film school always the next step after leaving school? Were there any other avenues you could have travelled to learn what you have learned so far.
Film School isn't for everyone. There are many people that dropped out during my first year to set out on different paths, but for me personally, Film School was always going to be that next stepping stone, and looking back on it I wouldn't make any changes.
As a current student on a filmmaking course, what would you tell other students who are looking to make the jump? Is it worth the student debt, or do you think it's a sound investment.
I would definitely say to go for it! Film school will allow you to create connections with like-minded people and build a creative work ethic with them along the way that you can then take with you into the industry after you hopefully graduate.
I would tell people to not be intimidated by the thought of student debt. For me, it's not all about money, but with such a vast amount of high paid job positions available in the industry you're student debt will be no more than a hiccup if you're successful in making it down the right path. But to be successful in such a competitive industry, you'll need to be passionate, focused, and have the mental stamina to challenge and overcome every obstacle that comes your way.
Now into your third year of film school, do you think the journey so far has been a well-versed journey or has there been a lot of low points?
There has definitely been a lot of low points, but they've allowed me to learn and adapt my skills so that the high points can keep getting higher and higher. You have to endure the bad to appreciate the good.
I think it's important for people to understand that the journey will never play out in real life like it did in your head, especially when it comes to filmmaking. You're not going to get things given to you on a plate; you have to make the meal yourself. It's important to plan, and plan again, and instead of dwelling on the mistakes that inevitably will happen, it's important to learn from them and look at what you will do differently next time. That's one of the biggest lessons I've learnt on my journey at Film School so far.
What's been the biggest advantage of going to film school?
For me, the biggest advantage would be the safety of being able to make a mistake and being able to learn from it further down the line. One mistake in the real world and you're out, which is why it's important to make mistakes now where the biggest consequence is losing a mark or two, rather than your job.
Another great advantage is definitely the facilities I have access to. We're able to hire out industry standard equipment, such as the Arri Alexa, as well as having professional studio spaces that we're able to shoot in and an editing suite with modern software. This has allowed me to develop skills on working with technology that is already being used in the industry so that I can confidently step into the industry without any catching up to do.
What's been the biggest disadvantage of going to film school?
Some people might say that three years spent at film school could have been three years gaining first-hand experience and working your way up in the industry, but if you prioritise your time effectively, then there's no reason why you can't get involved with projects outside of film school as well as the projects you're working on as part of film school. Oh, and essays, I hate essays.
Did your expectations meet the reality of attending film school?
It's been such a hectic journey that it's a struggle to remember what my expectations were before attending film school. The reality of my journey through film school has taught me that working in the film industry is not as enjoyable and glamorous as it might seem, however if you push through the stress and the cold, dark, 6 am starts on days of filming, the final product will be well worth it.
What's your next step after you graduate film school, and would your time at film school help reach that goal?
My next steps would be to contact and collaborate with all the contacts I've made through my experience leading up to and during my time at Film School as well as working on every opportunity that might come my way. Another big lesson I've learnt during my time at film school is that most of the time, to be successful in the industry it's all about who you know, not what you know.
To explain it in the simplest way possible, the film industry is like one big ocean, and attending Film School will teach you how to swim in that ocean. If you're successful in making the right contacts and connections, you might even be able to make a boat so that you can sail your way through the competition. If you don't know how to swim, there's every chance you might drown, which is why my time at Film School has definitely helped me in preparing for my goal and making me aware of the reality of working within the Film industry.
---
It would seem that even though filmmaking information is readily available all across the internet, the personal support and facilities available at a film school isn't something that you can find on Google.