Have some film grain or an overlay that only lasts for 20 seconds? Well, here is a very simple method on how to loop that clip in Adobe After Effects CS6.
1). In the main project window, right-click the file that needs looping.
2.) Hover over "Interpret Footage" This will bring out two secondary options. Select Main.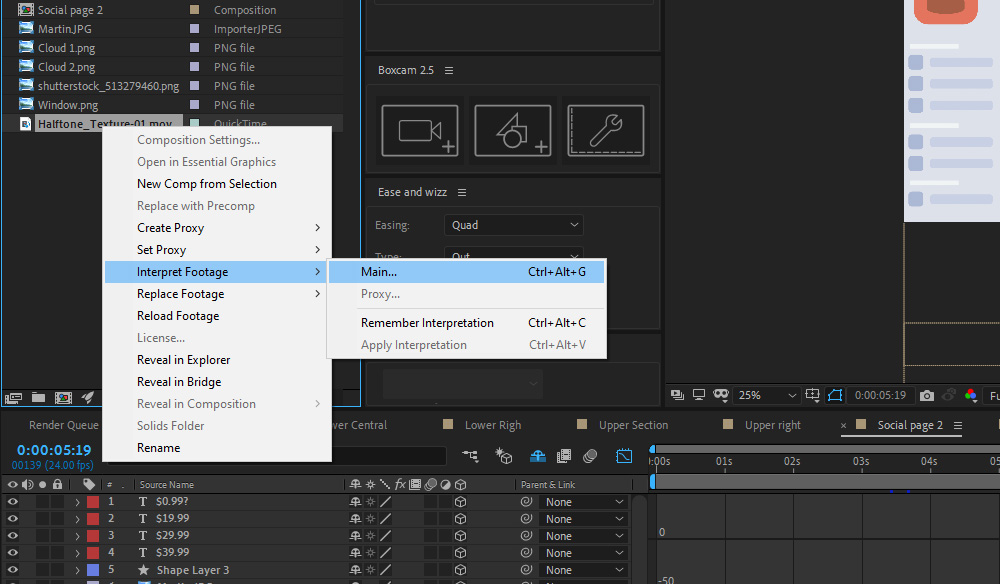 3.) In the pop-up window at the very bottom, there is a looping option. Enter the number of times you want to loop the footage. If your file is short, input a higher number for the sake of not having to return to the menu again.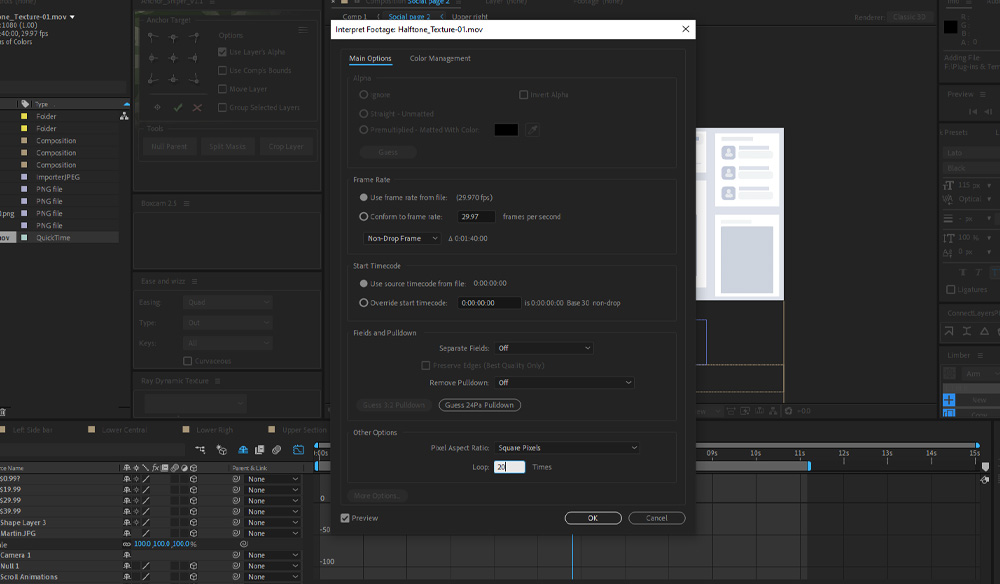 4.) If you have yet to place the clip onto your timeline, you will find it has a new default length. If your file was already placed on the timeline, the layer will now be expandable and you will be able to expand the clip to a longer length.