One of the core elements I love about After Effects is the simplicity of exporting your composition. You hit Ctrl+M, you're brought into the render panel, and you select your export settings along with the destination folder. However, one thing that isn't clearly displayed is how you can render how multiple compositions out at once with the same settings. Usually, you would have to select the parameters of each composition individually, however, when you have over 15 compositions, it just isn't practical.
In a few easy steps, here's how you can do just that. You can watch the video or follow the written steps just below.
---
The Process
First, head to the Edit on the top menu bar and scroll down until you find Templates, in which you can then select the Output Module.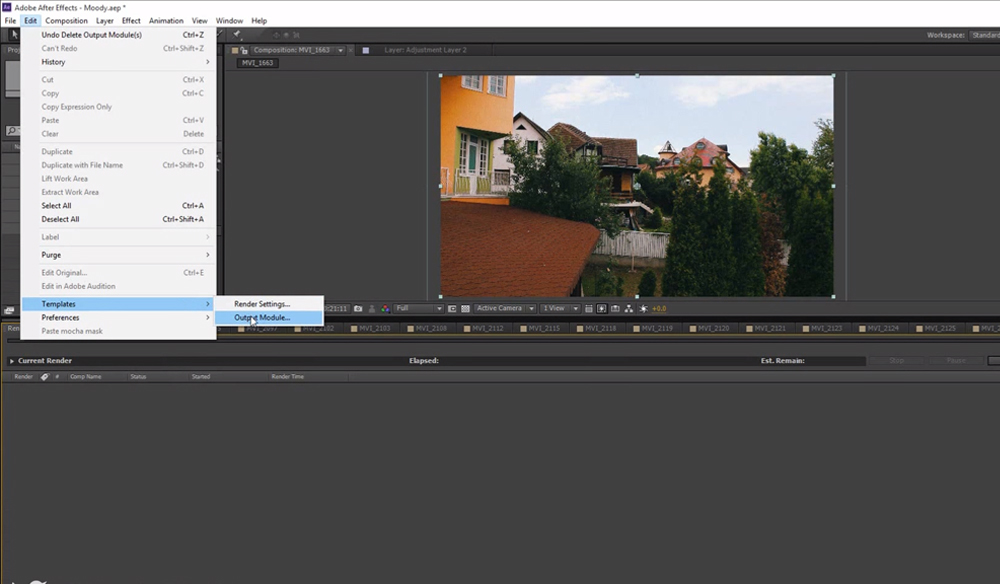 It will then open the Output Module Templates pop-up window. All of the settings within this menu can be left at its default value, but we need to hit edit within the settings section.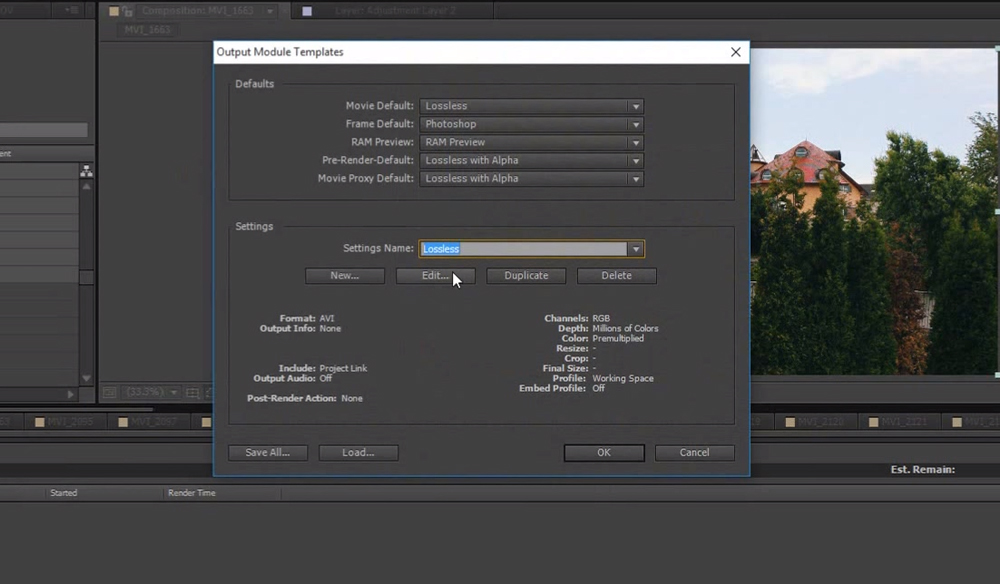 This will bring us to yet another pop-up window, and this window is very similar in style to the render settings panel. Here you can now select the default format for exporting your files, and upon clicking OK, every composition added to the render queue will form to these settings.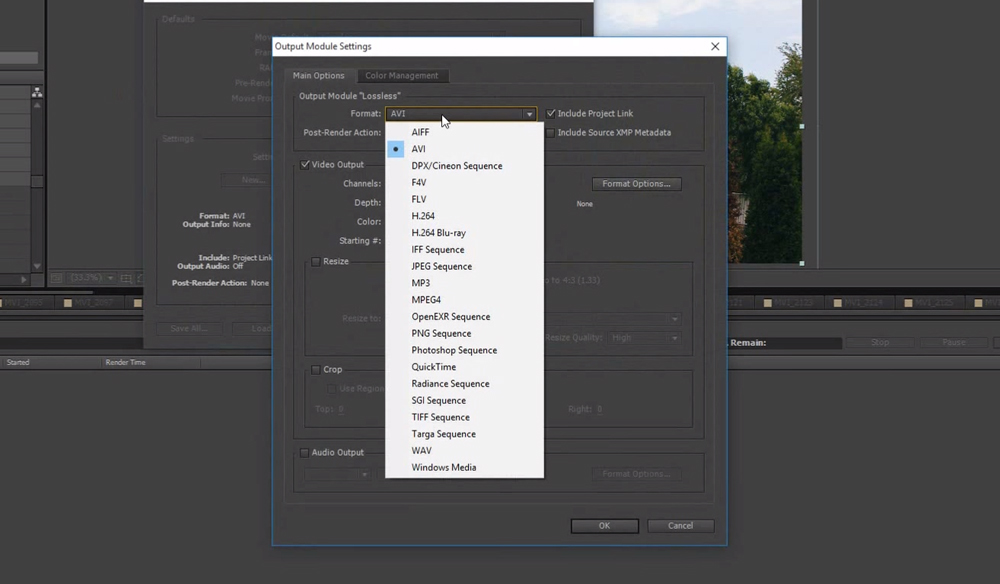 ---
Destination Folder
While this will allow you to render multiple compositions with the same settings, without having to edit each file individually, you may still run into an issue with your destination folder. If you add 75 files at once, you're still going to have to change each output destination individually. This can be corrected by only adding one composition to the render queue, changing the destination folder, and then adding the rest of the compositions to be rendered. This will ensure that all compositions will now render to the same path.